In the Netherlands,
Burghof trekhaken
has developed a detachable lockable BOSSTOW tow bar for the Atto3, only to be used for carrying bikes or a towbox on the ball of the bar.
Not to be used for pulling anything.
UPDATE 2023-05-13: Message received from an Atto3 driver from Belgium that the BYD Ato3 will definitely NOT get homologation for a towbar, neither in NL nor in BE. This probably means that there will be no homologation for the tow bar anywhere in Europe. In Belgium there will also be NO homologation for a tow bar for a bike carrier. In the Netherlands, the regulations are not entirely clear, but tow bars approved according to Tüv (DE) standard are tolerated as tow bars for bike carriers on cars without tow bar homologation.
The tow bar can be taken off vertically and the cable box can be pushed up, so nothing reveals the presence of a tow bar installation when is has been dismounted.
Available for deliveries end of April 2023.
Can be ordered at Burghof trekhaken.
I have the prototype mounted on my car (2023-3-30):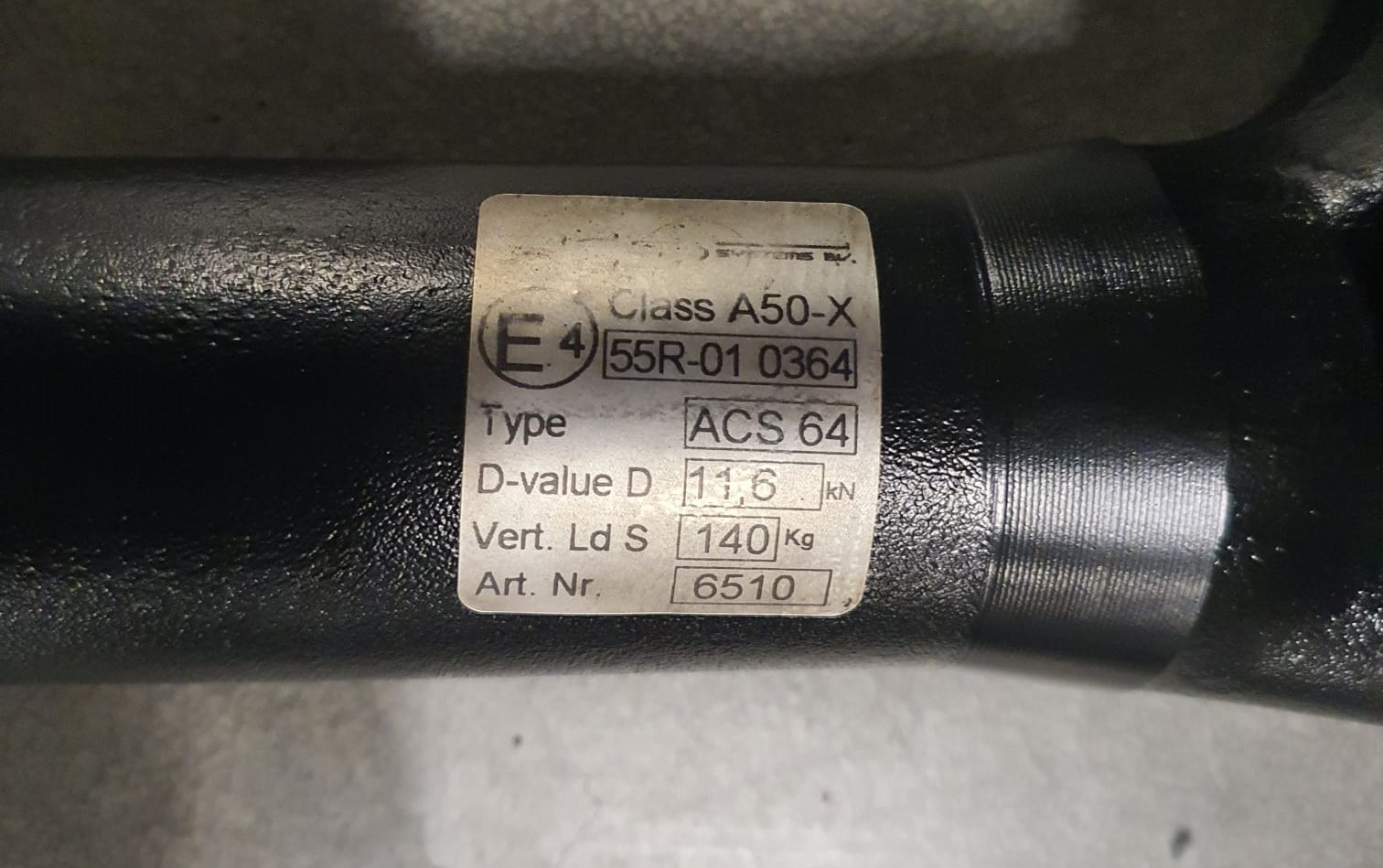 Interestingly enough, as expected I have a German Tüv allowance paper that came with the pulling bar that states that the towbar is intended only for mounting a bike carrier or a towbox with a max vertical pressure of 60kg.
AND you should know that the BOSSTOW towbar hitch as a whole is approved for pulling 11.6 kiloNewton (1160 kg)  which is more than the Atto3's (in NZ) allowed 750kg.  The maximal  vertical pressure that the BOSSTOW hitch can handle is  140 kg.  This hitch is well-oversized which is OK by me.
I am not worried at all about the sturdiness of the hitch, it appears to be a strong enough construction that is capable of handling much more than I will ever need.