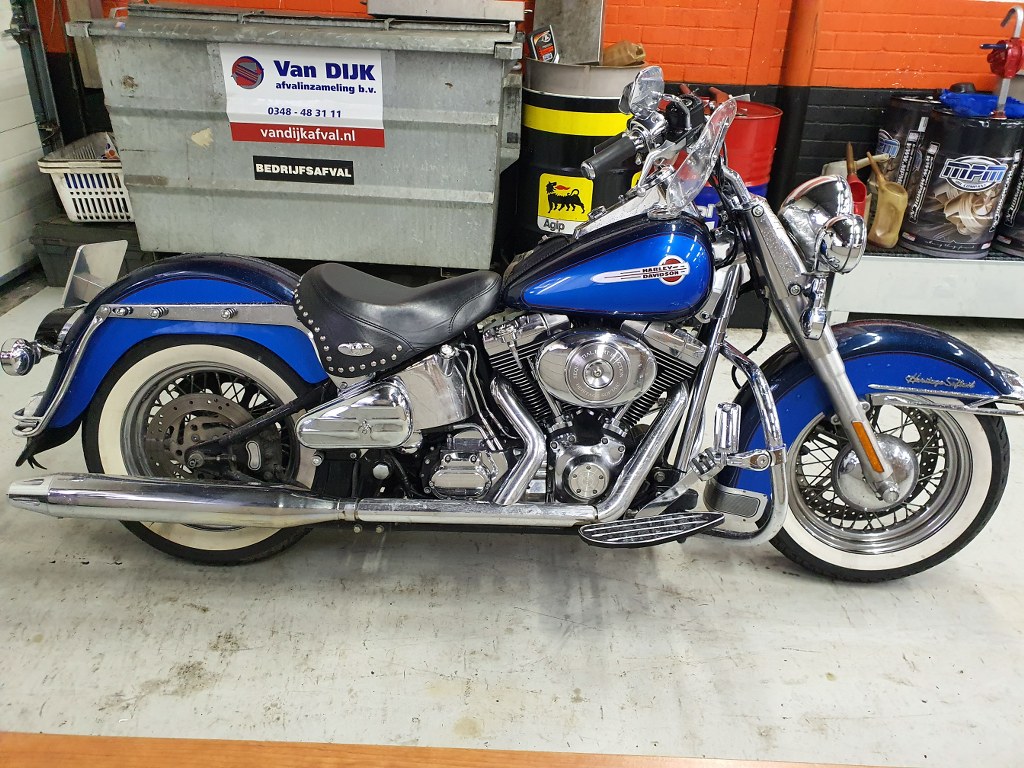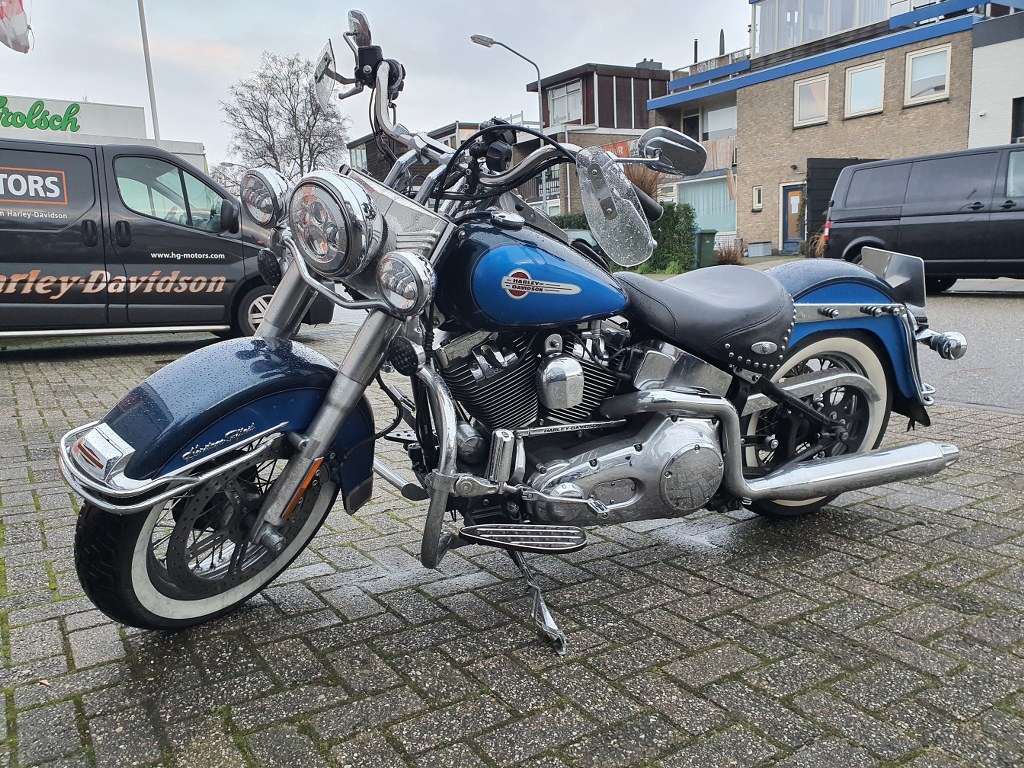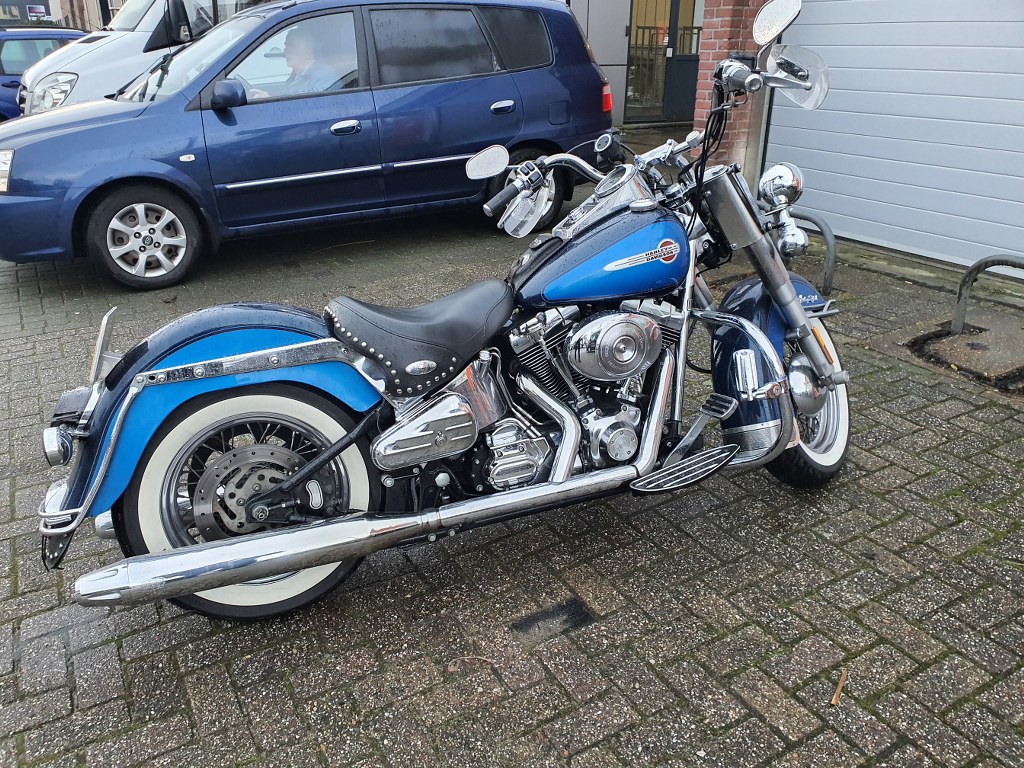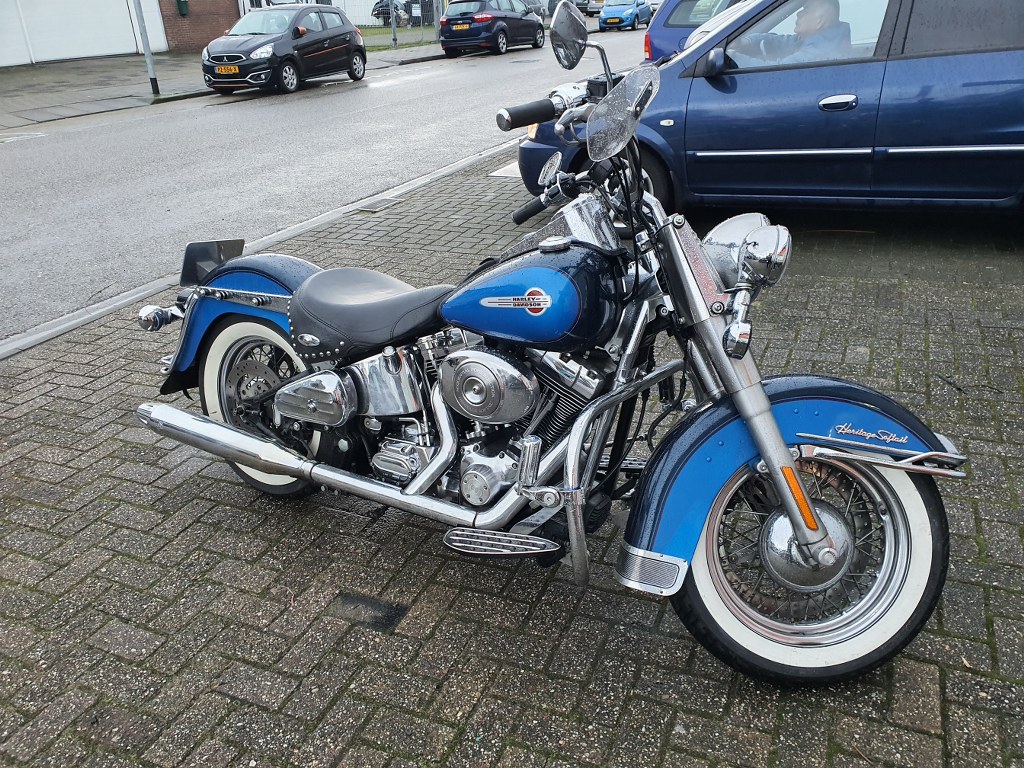 My 2004 fuel-injected HD Heritage is all original, except for the tyres. I decided to get Michelin's instead of the HD whitewall ones, to get better grip during the rainy days..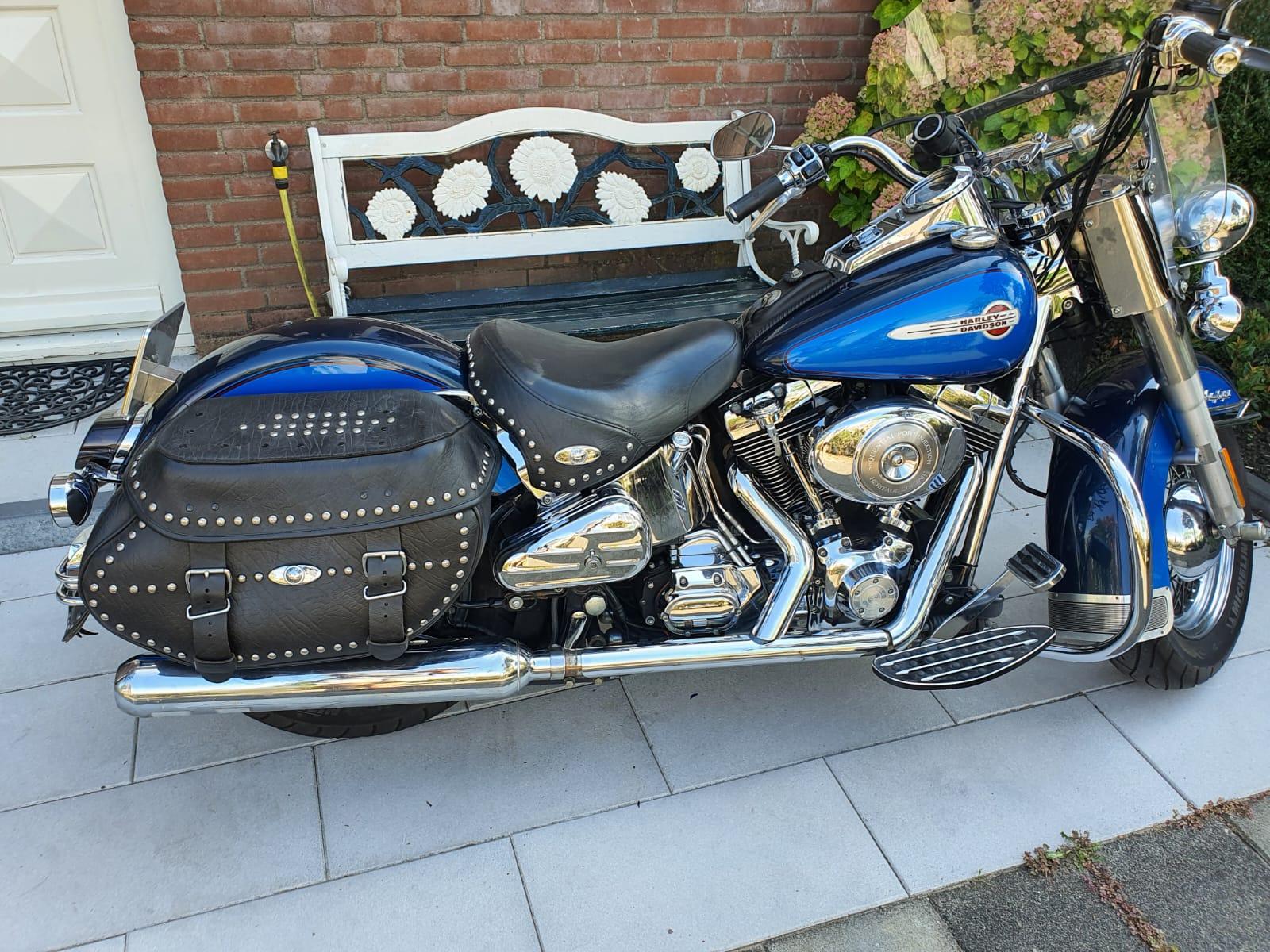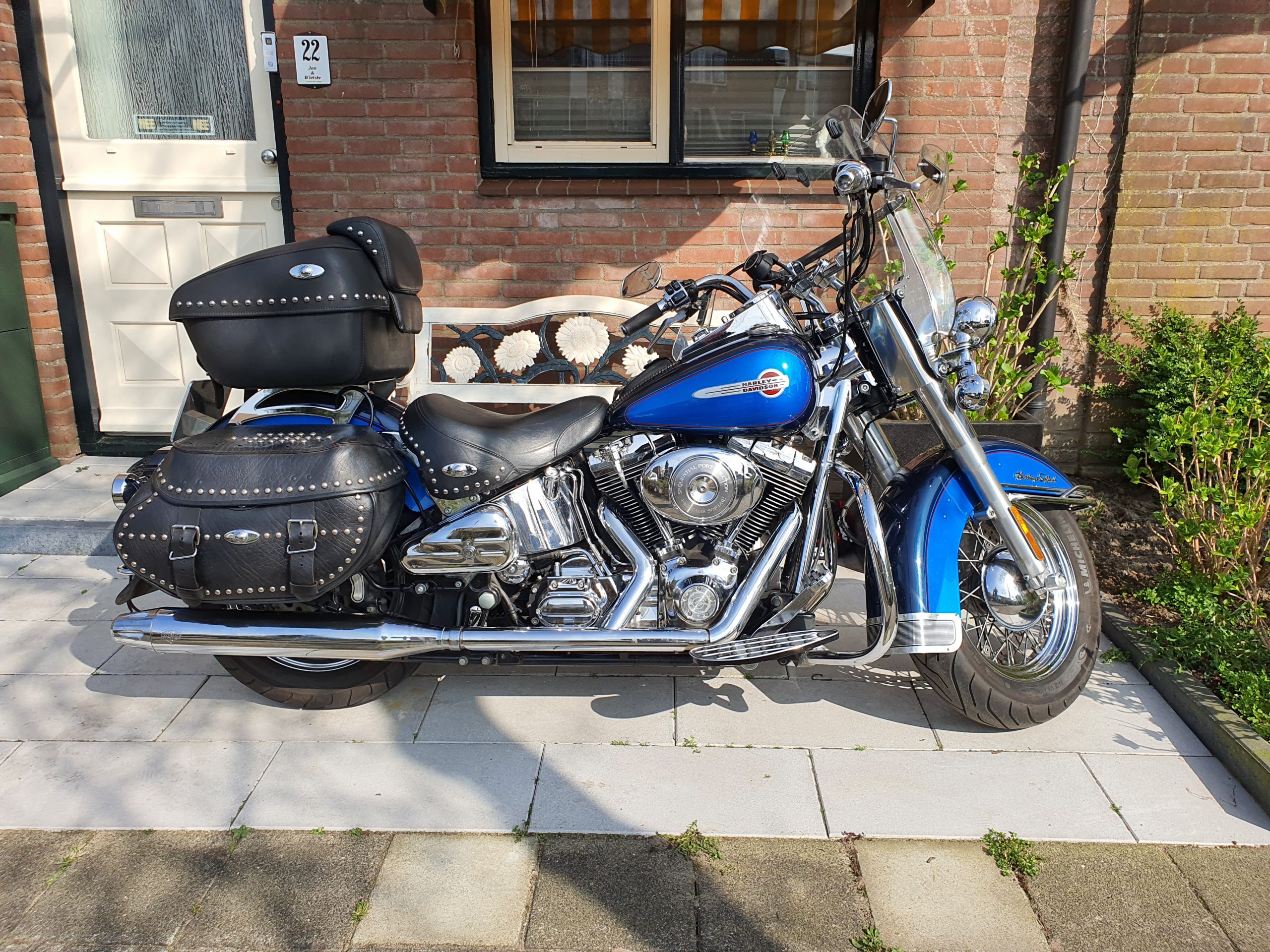 And- Next to the original saddle bags, I added an original Road King top case, also full leather.  Top case and saddle bags are easily detachable with original HD detach kits.  I added locks to all 3 cases.
The exhausts are also HD, but not as it came from the factory.  Due to noise regulations in Europe, I installed extra baffles, full-length in both pipes.
And- the original primary frontwheel has been changed to a bit larger so I can drive on the highway with a bit less rev's.
To get a bit better braking I exchanged the front brake disc for a larger one.
The lights all around are original HD LED.
Original toolbox was also an aftermarket add-on I installed.
I also exchanged the floorboards for a bit less wide ones, due to scraping the originals over the street now and then.  We have quite a lot of roundabouts in The Netherlands and the softail design in combination with my drive style caused unexpected contact between the floorboards and the concrete.  I did get the softail dampers (this 2006 version has 2 in parallel)  at the highest possible position so the rear swing is a lot stiffer and this gave some additional much needed height…
The bike now has 52.000 Km's on it, and I wil be driving it a bit more the coming years.