I maintain my 2010 V70-III myself, including all (possible) mechanical and electrical issues.
Bought in January 2019, an originally German car (2.0F) with LPG3.
The car was not very well maintained but is in great outer and inner condition.
I checked all fluids, inspected chassis wear and road behaviour, and at inspecting the enine I discovered signs that maintenance has not been done for quite some time.
The car drove well but had hick-ups when accelarating.  These are attributable to the cracked vacuum hoses.
Since no strange sounds were heard I decided to buy the car and I exchanged my silver colored 2006 VolvoC70 (Diesel, automatic gearbox)  against the new 2010 V70.
The C70 was in perfect shape, but I had big problems because I could not take anything / anyone with me in this car.
And- due to Dutch regulations the road tax for the heavy C70 for diesel mounted to almost 200 Euro's per month…
The V70 on LPG costs me 100 Euro's per month and LPG is much cheaper than diesel and petrol.
Since I did miss the outside air I had a new Webasto Hollandia 700 glass sunroof installed in the V70 right after purchase and I'm enjoying it a lot!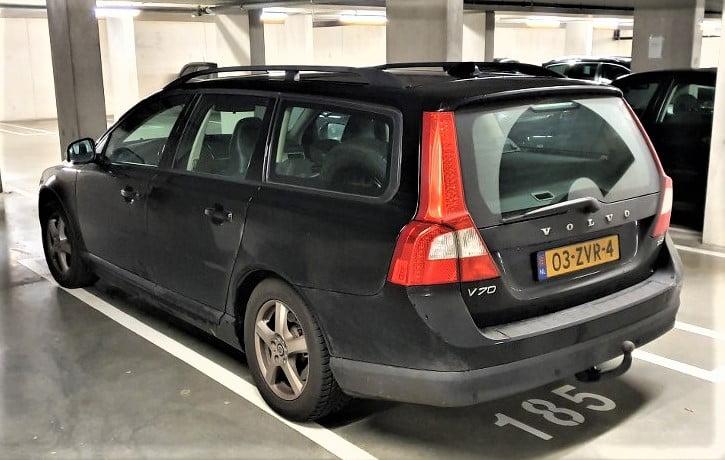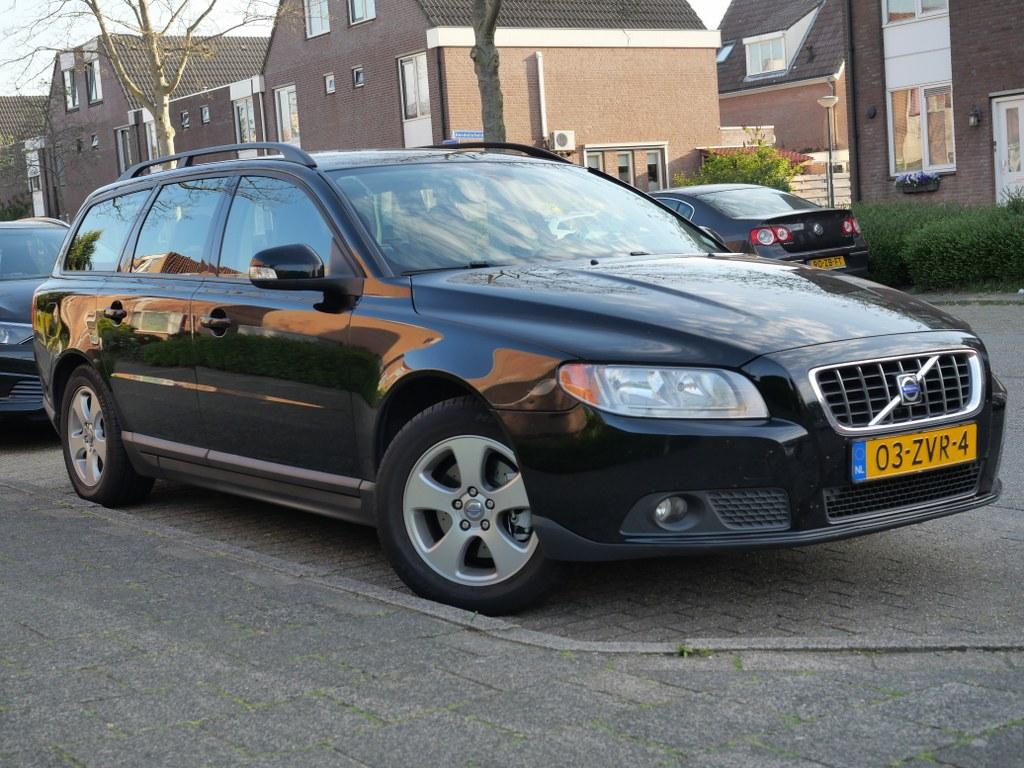 The following has been done:
Maintenance work:
New brake discs and -pads all around;
New LPG-, oil-, air-, poll-,  filters;
New spark plugs;
New motoroil and brakefluid (flushed);
2 x New CO sensors;
New tyres;
New Webasto max. size electrical sunroof;
All 8 injectors cleaned;
Reset and re-learned LPG installation with Prins interfacre and-software;
LED projectors in new bought headlights;
Front dashcam and rear top camera, connected to the new head-unit;
Parrot installation for better phone performance;
Spot painted some small scratches.
Repair work:
New throttle body;
New coolant inlet on cilinder head;
New coolant radiator;
After market head unit BLP-950a;
New head cover gasket;
New vacuum hoses;
New vacuum sensors;
New spark plugs wiring.
Today: Now, almost 2.5 years after the buy, I am still pleased with the car.  Hardly any oil usage and driven 45.000 km with the car.
Wishes as precaution:
New wheel shock dampeners front (Eur 80 each );
New wheel shock dampeners rear (Eur  50 each );
DONE: New underneath mount for manual transmision Eur 30,
(set all mounts is Eur 300);
New drive shafts (These appear difficult to get so I might need to get them overhauled or do this myself, since the wheel ends are available as DIY overhaul kit (2 shafts approx. Eur 400, Volvo  orig 2400 Eur for both, DIY overhaul kit is Eur 70 each ).