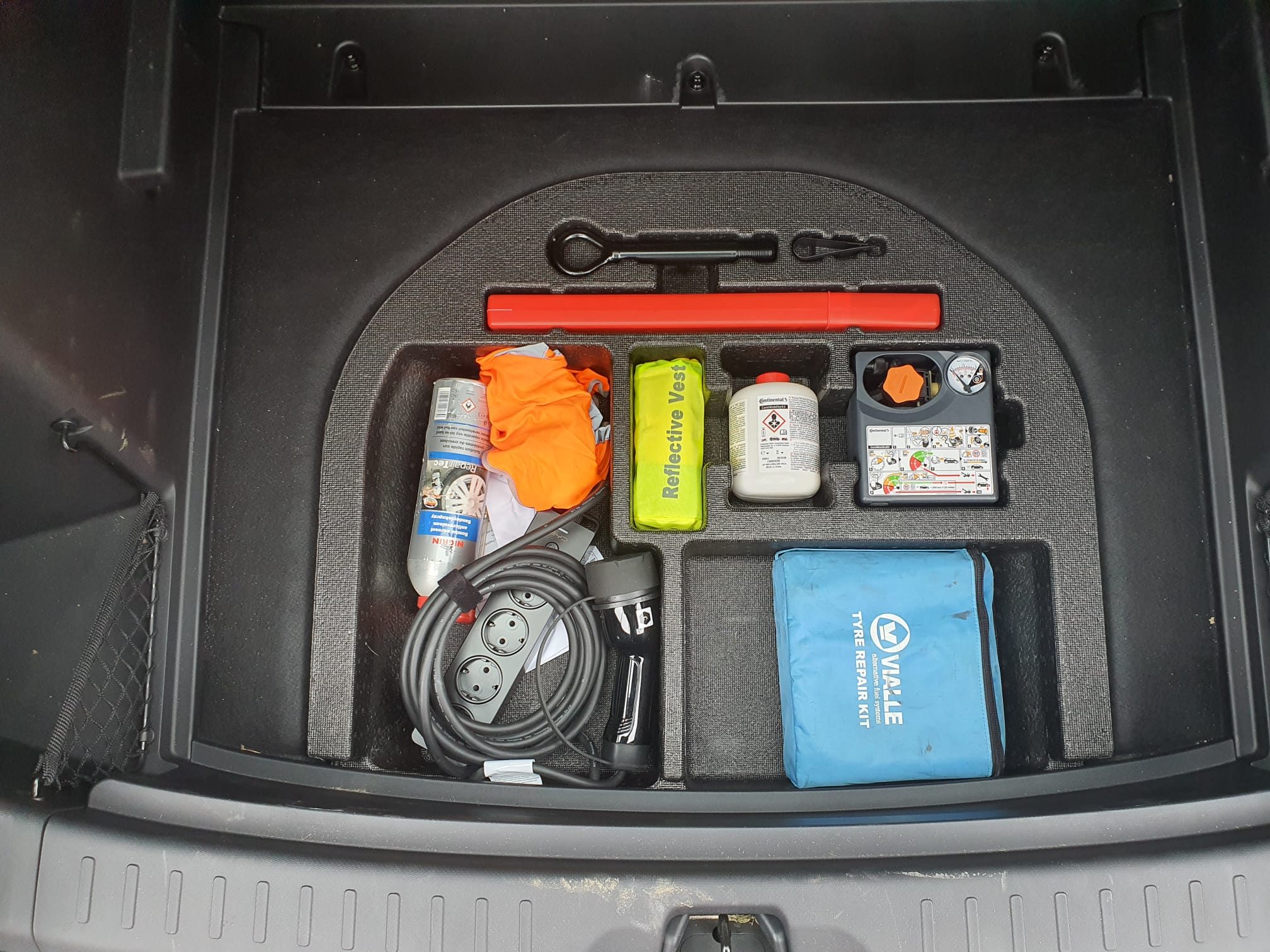 Above the filling of the space at the bottom of the trunk of the Atto3 is shown.
I like to drive around with a spare tire, because I drive on construction sites quite often, and so far I have had 2x tire damage because of that.  And such a damage is not always fixable with a fluid repair kit.
It's going to be a home-bringer also used on a Toyota RAV4 : R17 165/80/17 tire and a 5X114.3X60.1 rim with the same circumference, pitch and center hole as the BYD Atto3.  The RAV4 is still a bit heavier than the Atto3, so it should be fine.
At the bottom of the trunk the available space for a home-bringer is only 57 centimeters in diameter for a spare tire.
This means that the spare tire will be slightly higher mounted, on a mounting bracket.  Under the spare tire there is then room for the jack and the likes.
The trunk cover had 2 positions, and this shelf at the bottom of the trunk therefore only comes to one possible mounting depth, i.e. in the highest position.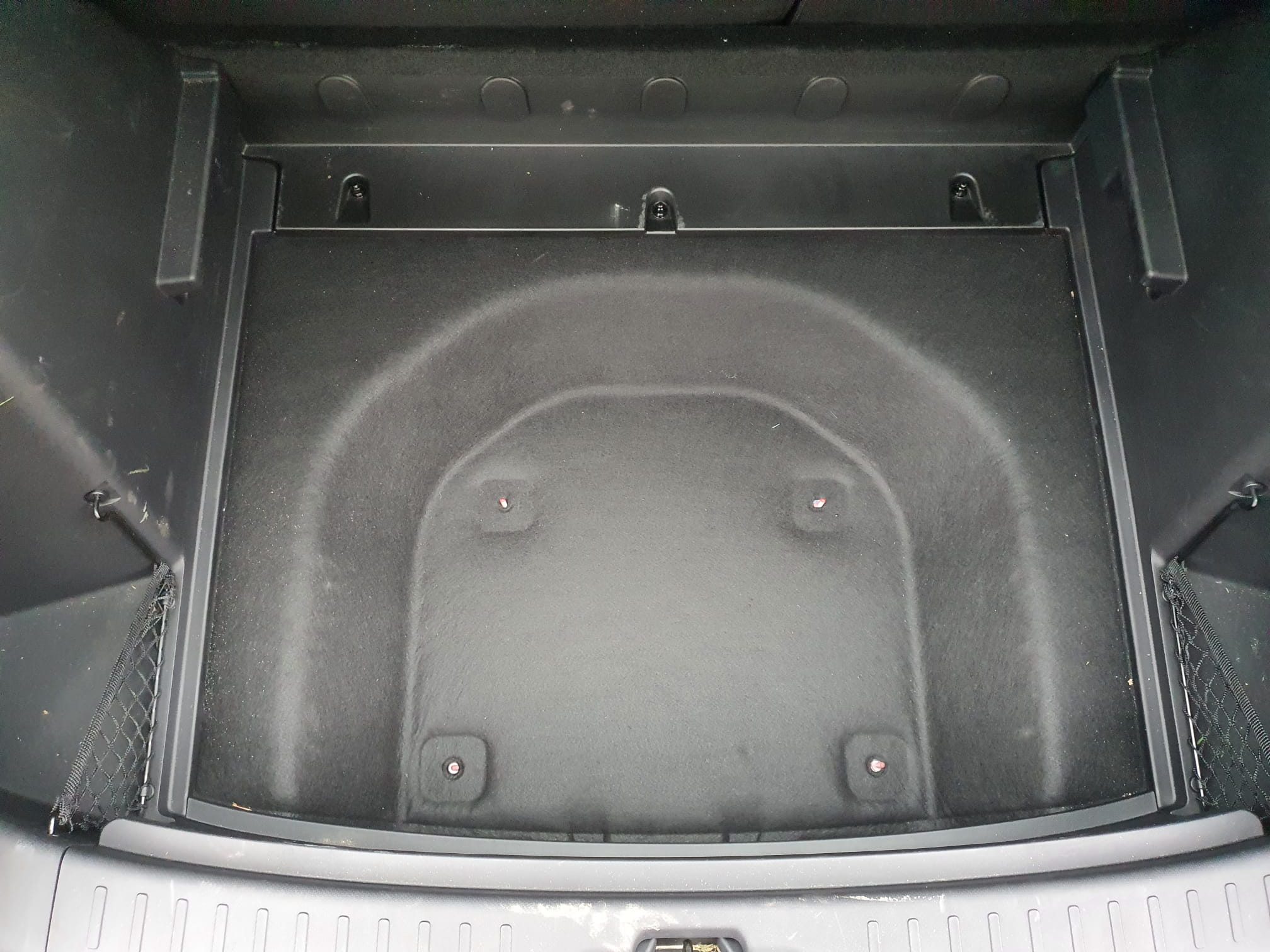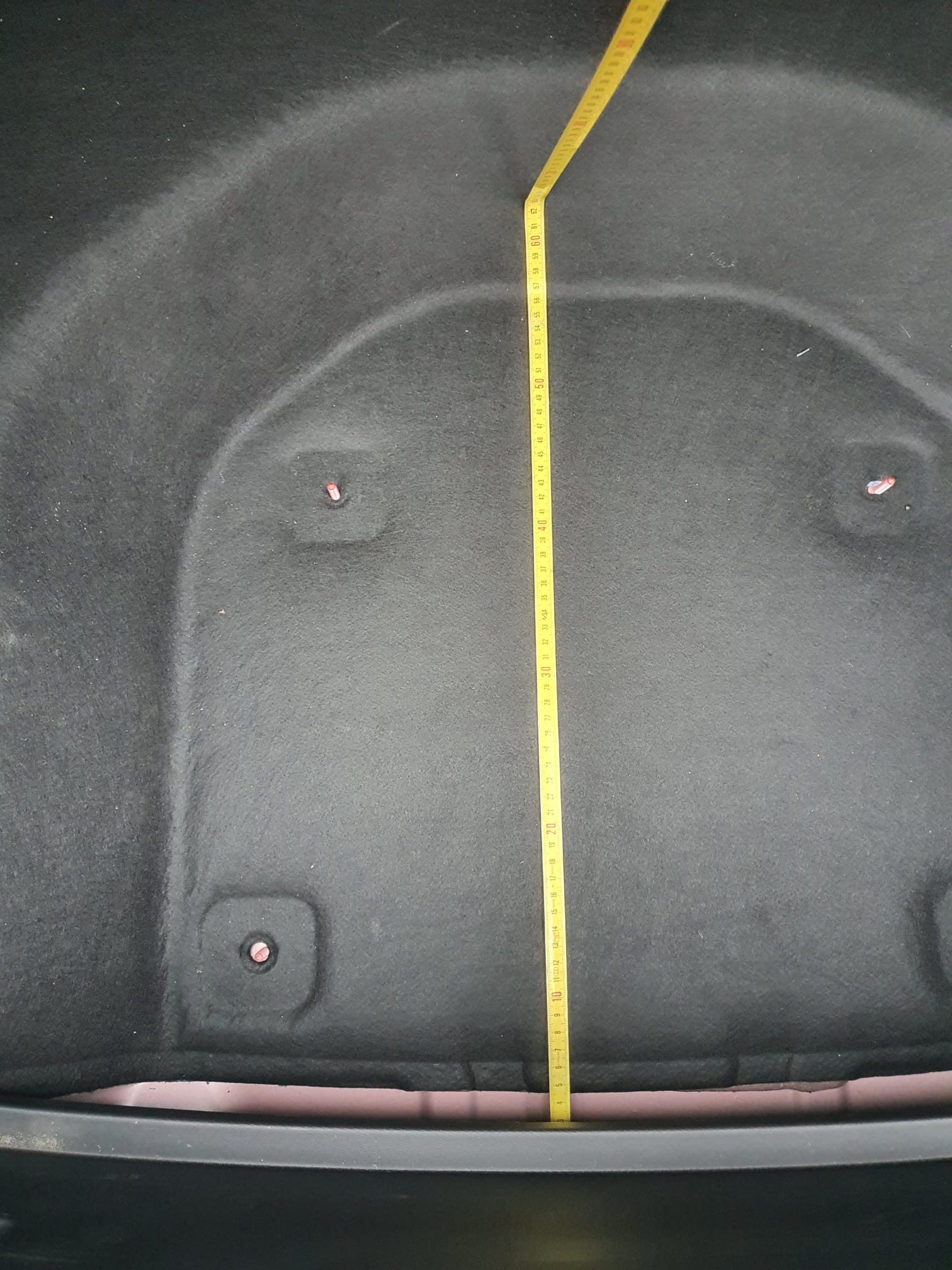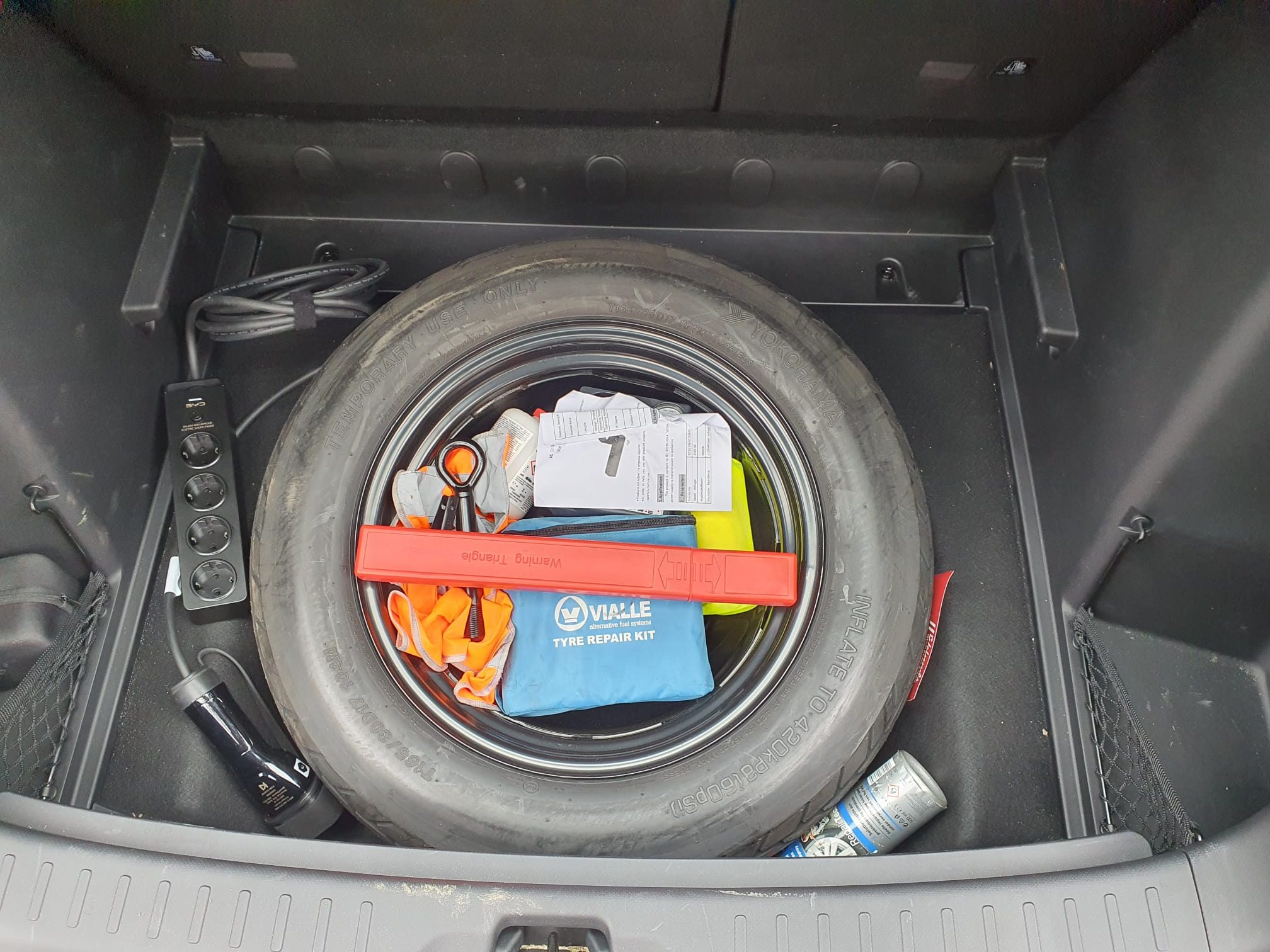 So- that's how I positioned the spare tyre (from a Toyota RAV4, 17 inch) in the boot of the car.  Not the nicest way but it works OK. The shelf that comes with the car can be positioned in the upper position no problem.  I added a hydraulic mini jack and a wheel bolt wrench, since this was not part of the car's accessories.