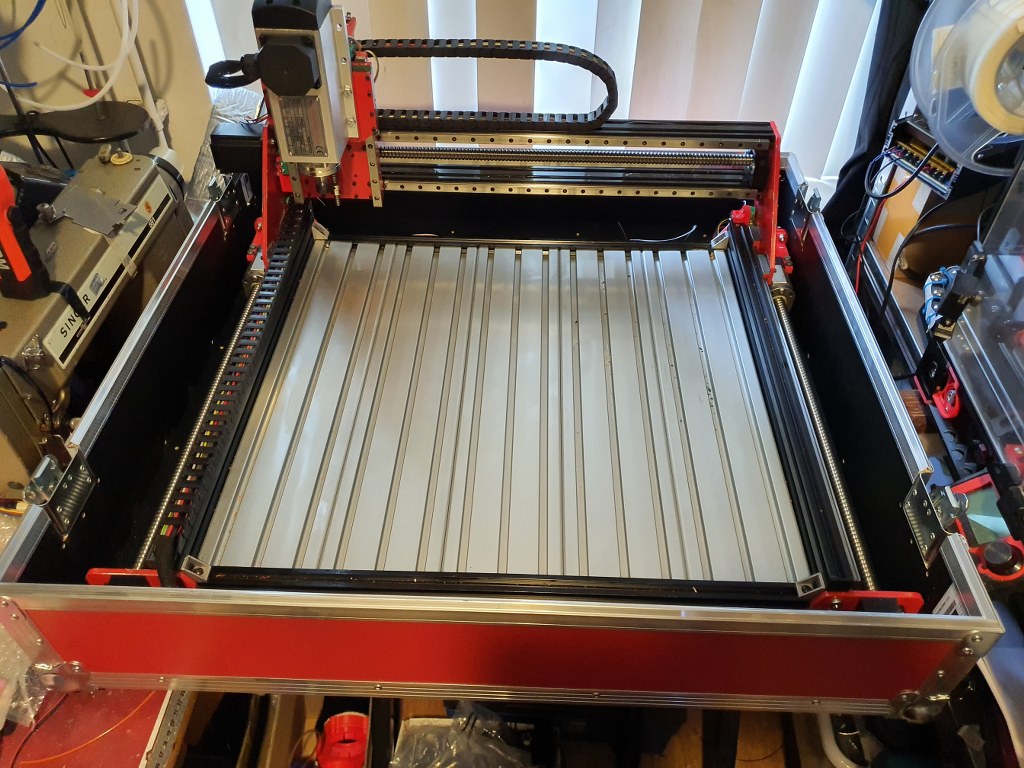 This is only the lower part of the newly built flightcase for the Indymill.  It is 15cm high, 75 cm deep and 80 cm wide, all measured on the inside.
The top of the case is 22 cm high on the inside and it will get perspex windows at the front and top.  Wheels will get mounted at the rear so the case can be moved standing upright.
The Indymill will be mounted in rubbers underneath and on the sides of the frame.  The connectors to the electronics will be mounted in flightcase shells at the front.  When all is positioned correctly and connected, the Indymill will be placed in my garage where I will use it in my large(r) shop.
With the 1.5 Kw spindle I intend to mill aluminium and brass, but mainly aluminium.
1st Job will be to machine 'flat' the 8mm aluminium plate I have bought some time ago for the heated bed of my Voron 3d printer. The plate is 310x310mm wide and was not entirely flat when I received it, due to the way it was stamped instead of saw'd.  Now, I will be able to get it done right.  I will use the boring head from my other mill to get this done.  My other mill can only work with smaller objects, not anything as large like the Indymill can handle.