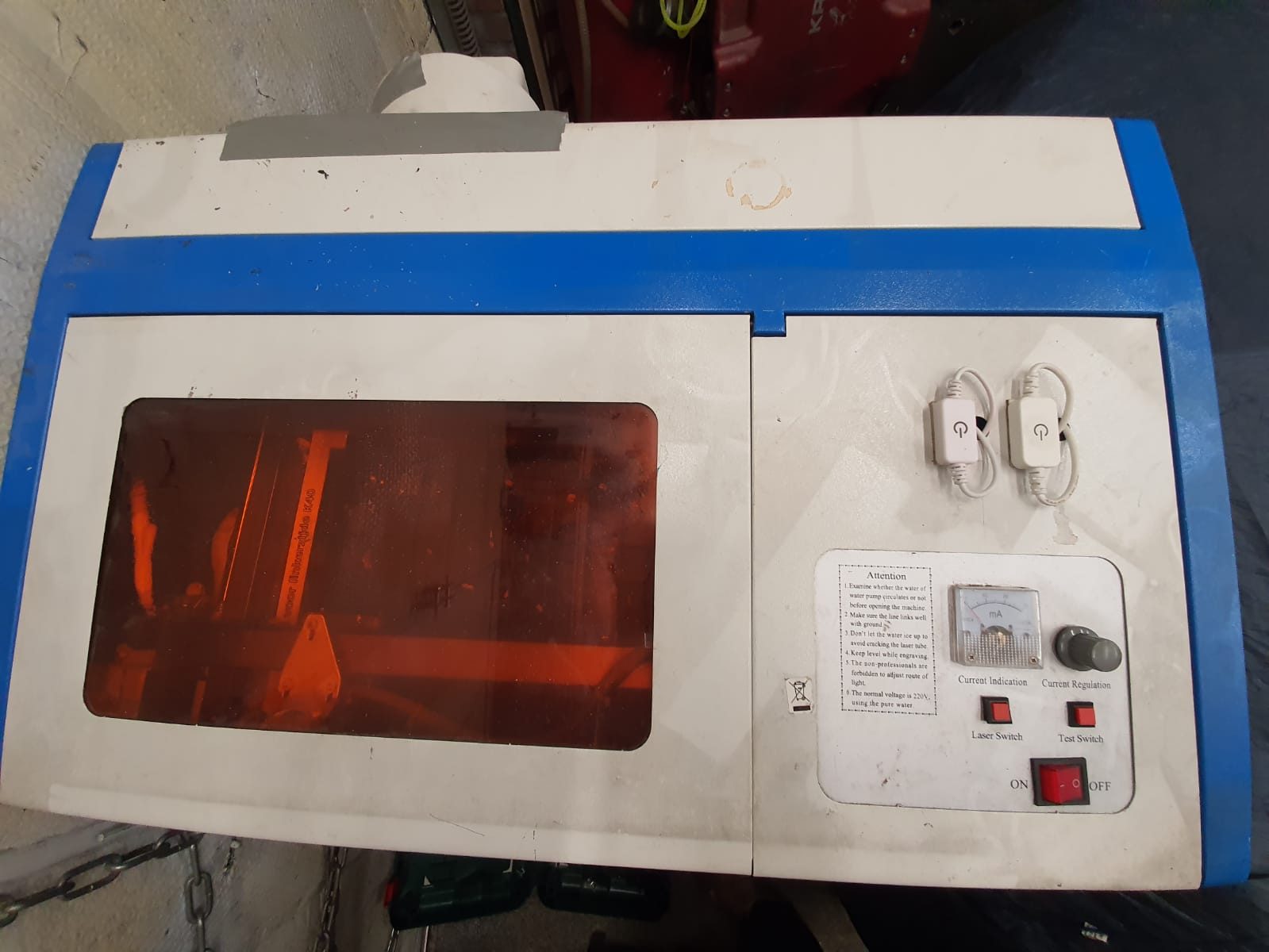 My Chinese lasercutter which I bought back in 2014 has been upgraded over the years.  As many others do, I got the cooling system for the laser tube inside the casing, added some LED lights inside and also added an air pump for the laser head.
All in all the machine works fine now but the relatively small working area remains the bottleneck for using this machine for real interesting projects.
Mid-2020 I used the laser cutter for a couple of projects where I needed series of cut acrylic.  The machine handled this flawlessly, but I did put it outside to prevent any smoke from entering our home.
I do have some ideas about upgrading the machine with a larger workspace and put the electronics and water cooling system in a seperate housing.  No materials are needed for this, except 3 linear rails and some aluminium profiles.  But- (status May-2021)  I will start this project only if there is some work to be done with the machine since it is already working fine as it is, although the workspace is limited.
I use Inkscape (freeware) for making designs in SVG and import these .SVG files in K40whisperer (also freeware) which then  can send the required Gcode to the K40 lasercutter. This all works very well and fast, you don't need a fast computer for this.  I use a 10 year old dedicated HP laptop for this.
In future use I want to make this lasercutter use the same board as I am using with my big LED laser cutter, so I can use GRBL on both.
As you probably know, a K40 or any other CO2 lasercutter can cut a specific kind of materials while a common LED lasercutter can cut other kind of materials better, due to the used kind of light on both which differ in wavelenghts.
The CO2 cutter can cut acrylic easily and the LED laser cutter can't.
The LED cutter requires some sort of substance in the to be cut material to work properly.
Be aware that the security goggles you need also are specific for either macine.