From my V70 5-cylinder with G3 LPG system, 1 valve was burned at purchase in 2015, hence the low price.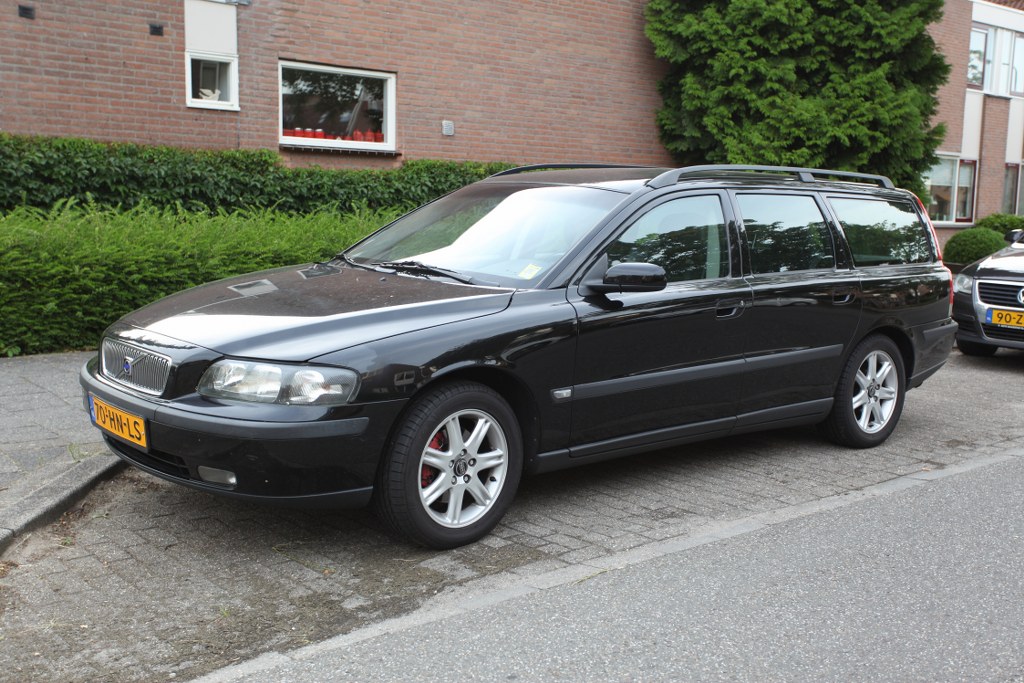 The engine light sometimes illuminates, but you can 'reset' that according to the seller from Harderwijk (NL).
Also, the side window of the left front door was at the bottom of the door and apparently a window slider had broken off.
But the car was drivable so after the purchase I calmly drove it to my garage at home, parked it in reverse and got to work.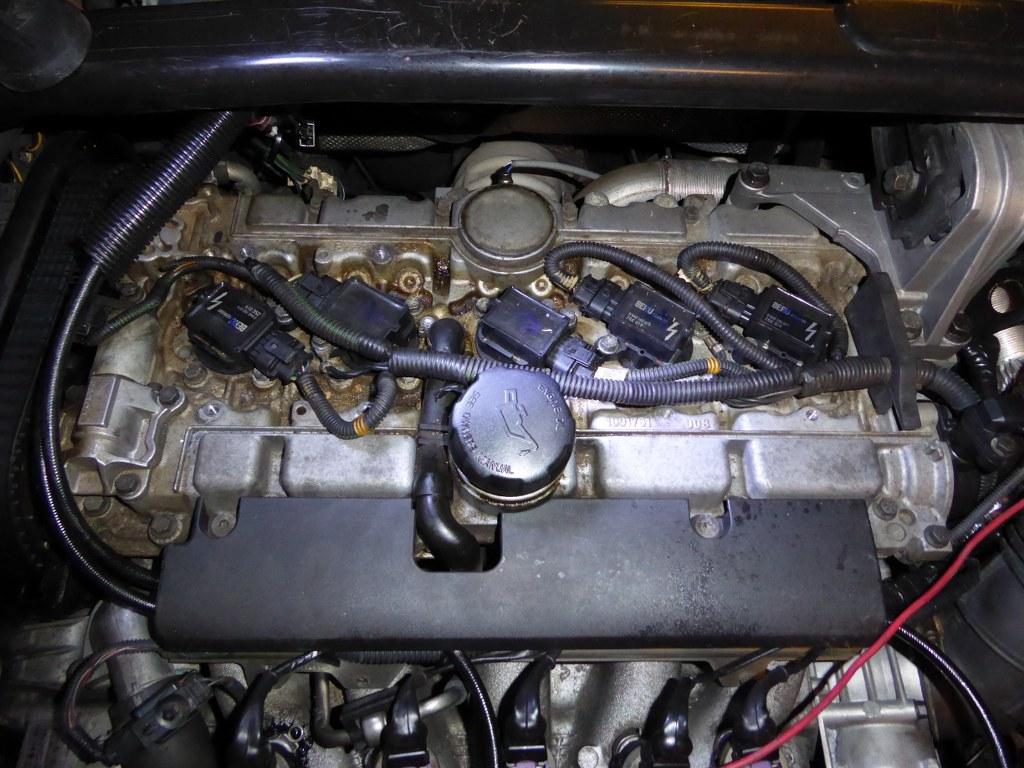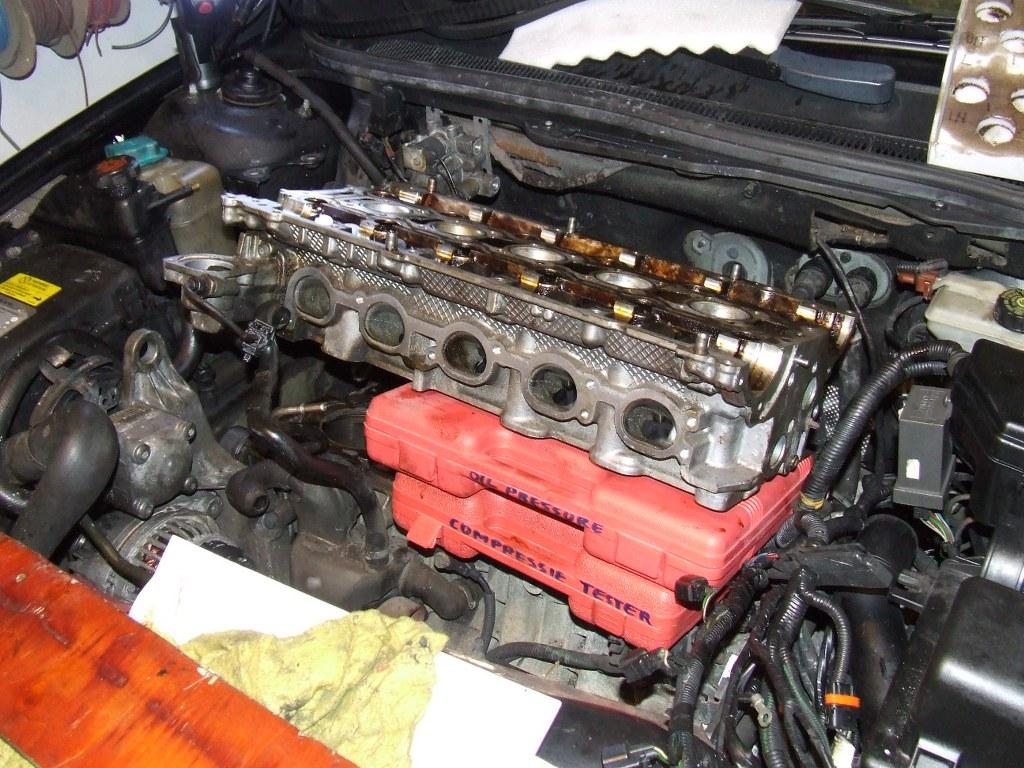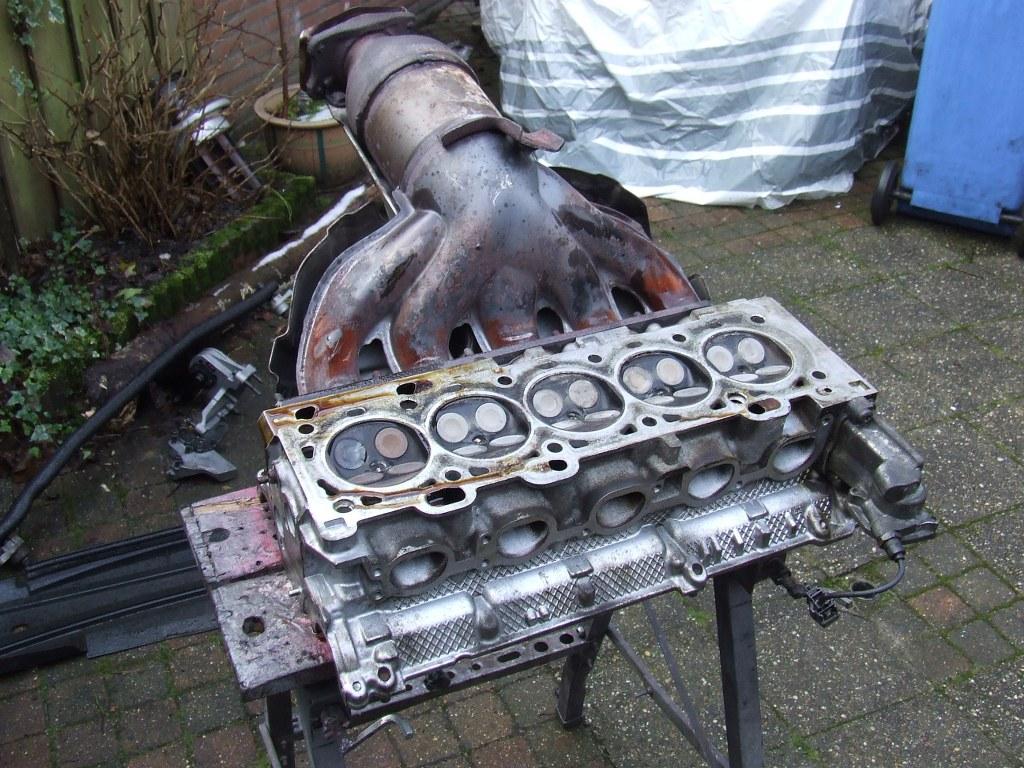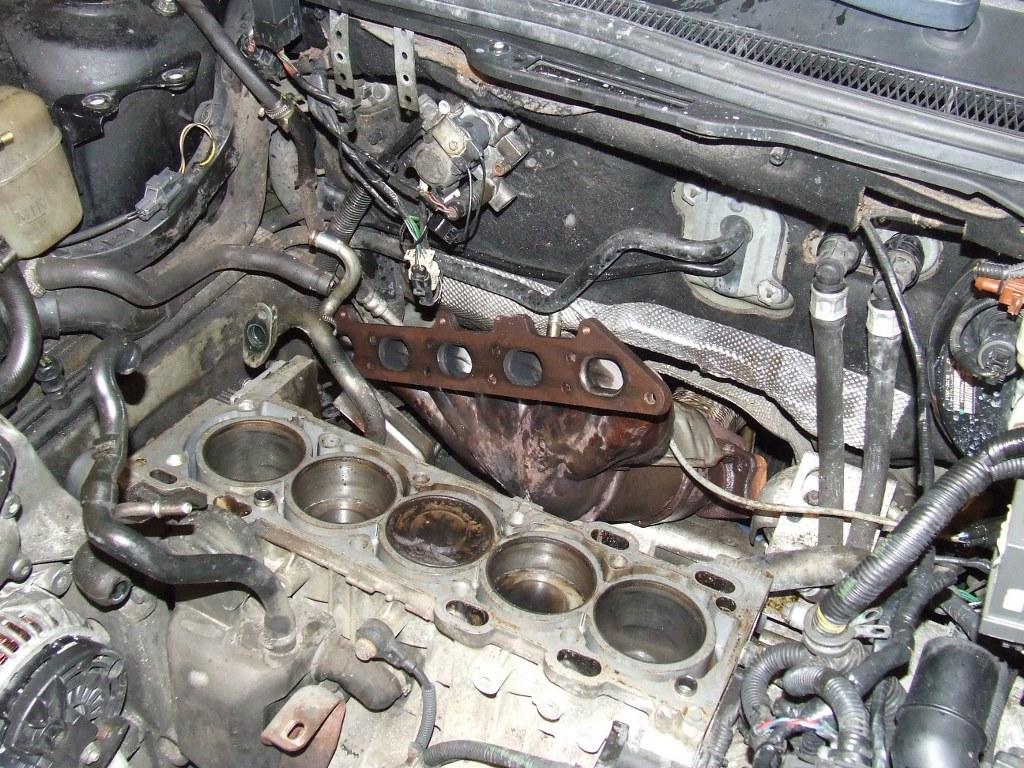 I bought the window guides from aliexpress and the replacement head from an old-fashioned Volvo garage in Westland for 200 Euros.
From the replacement cylinder head I replaced the valve stem rubbers as a precaution and ground all the valves just to be sure.
The head that I took off the car I later also overhauled by cleaning the valve seats, new valves of the first cylinder and new valve seals.
And all valves re-grinded.  That head I sold much later via Marktplaats to a hobbyist with the same LPG problem I had with my LPG car.
Ik heb na de kopvervanging gelijk een klepsmeersysteem gemonteerd, met een controlelampje op het dashboard wanneer de smeervloeistof op is.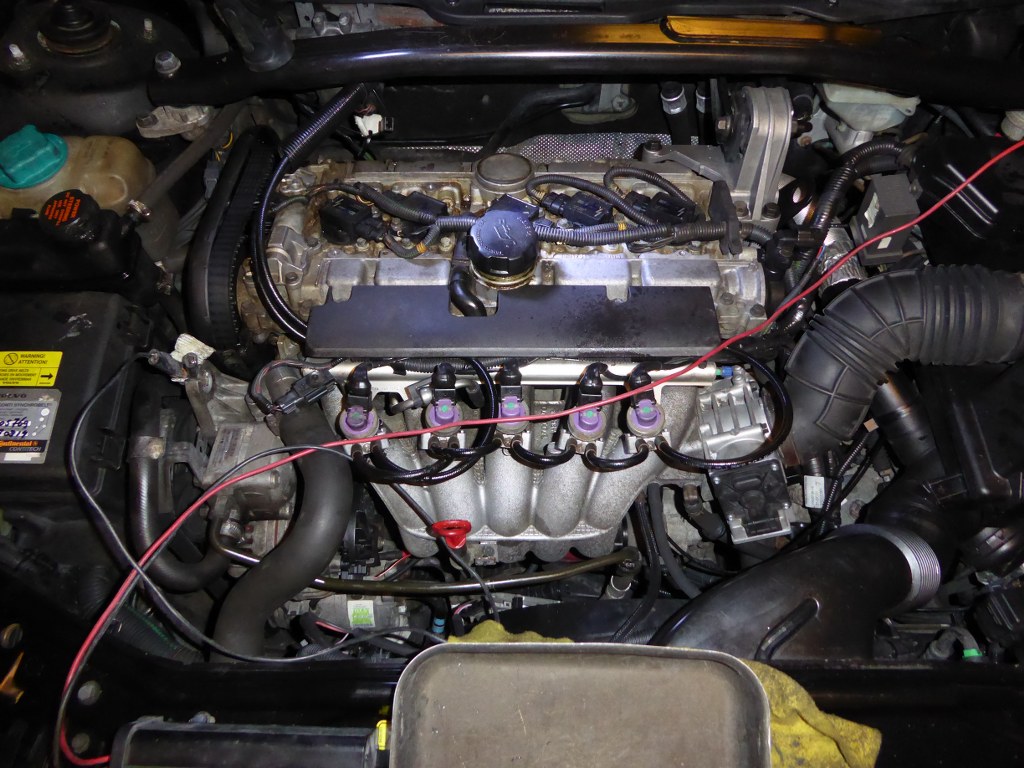 Below you will find my photos, without further comment but I think everything is pretty self-explanatory.
When reinstalling the head, you have to take very good care of the tappets.
The tappets all have a different size (tappet size) because the valves all end up at a different valve stem height due to wear.
Therefore, you must always measure which tappet should be placed where.  The tappets on my type of car are fixed and not adjustable.
More modern tappets are often hydraulic and self-adjusting, unfortunately this was not the case with my car.  I ended up grinding a few tappets to get to the right value, see the pictures below.
The measurement can only be done by placing and tightening the head, placing the tappets as best as possible, starting with 1 and then 1 more where the camshafts are mounted, pressed and then measure the play and so on.  Quite a job but if you are handy it can be done in 2 hours.
I eventually traded in this beautiful V70-II for an even more beautiful silver-gray C70 D5 automatic, 2nd version from 2006.
That was a fantastic car, both the driving and the experience.  I traded in the C70 after 2 years for a black 2010 V70-III BW F (LPG-G3/ethanol/petrol) with manual transmission.
Fantastically economical with the 4-cylinder Ford Duratec engine, quiet and comfortable.
The C70 was still perfect but I just couldn't take anything or anyone with me, and that eventually broke me down.
Also, the 160 Euros in road tax per month was on the high side for the C70 diesel while the V70-III on G3 LPG does 'only' 100 Euros in road tax per month.