And suddenly the Traction Avant wouldn't start.
It had been struggling a few times, as if the battery was dead but it was nicely full.
And suddenly just a click instead of a running starter motor.
I have a Paris-Rhone 12V ID starter motor in my Traction Avant
-which fits the flywheel of my long stroke Citroën ID (DW) engine once mounted in the TA.
See photo below, The starter motor is under the exhaust manifold of this engine, in the same original location as on the Traction Avant 11D engine.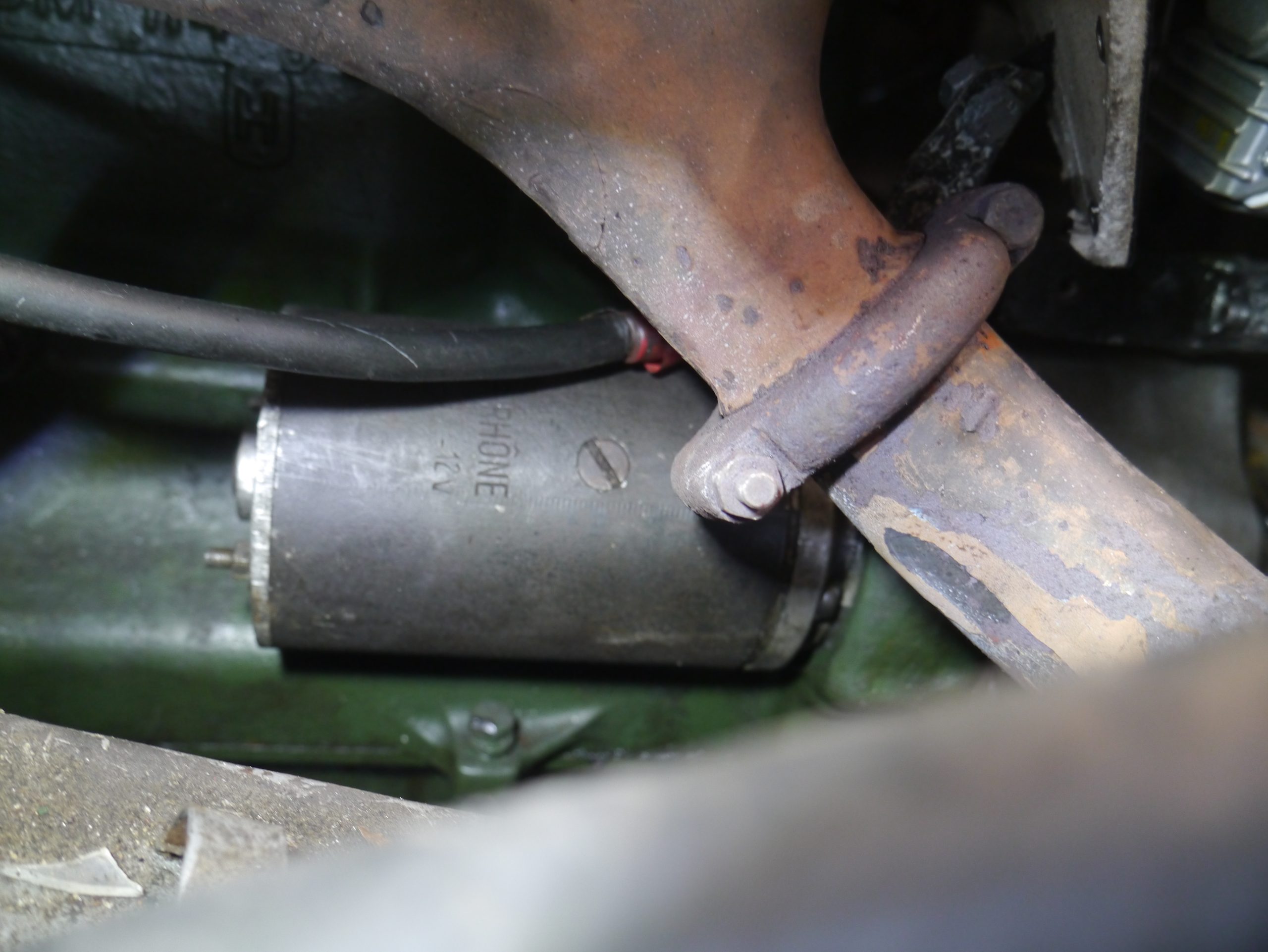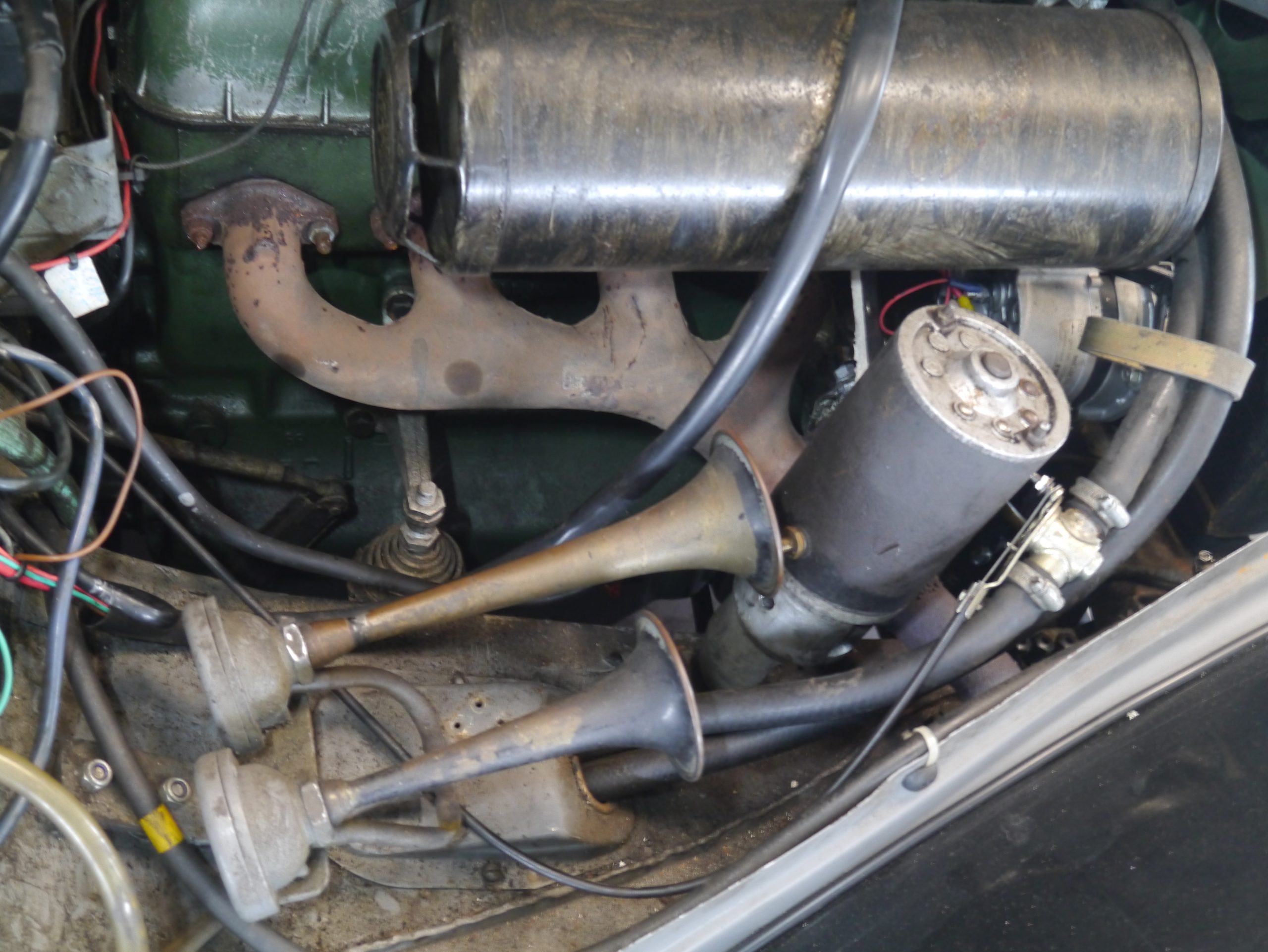 You can also remove the starter motor from underneath, but putting it back in is really easier from the top. Unless you have a bridge, of course.
As a possible emergency measure I mounted the original Traction Avant 6Volt starter motor, but it does not engage the Citroën ID flywheel. So quickly removed again.
The repair:
When you remove the two M6 nuts and locking plates on the back of the 12 Volt Paris-Rhone starter motor, you then slide the aluminum back including both carbon brush holders off a bit.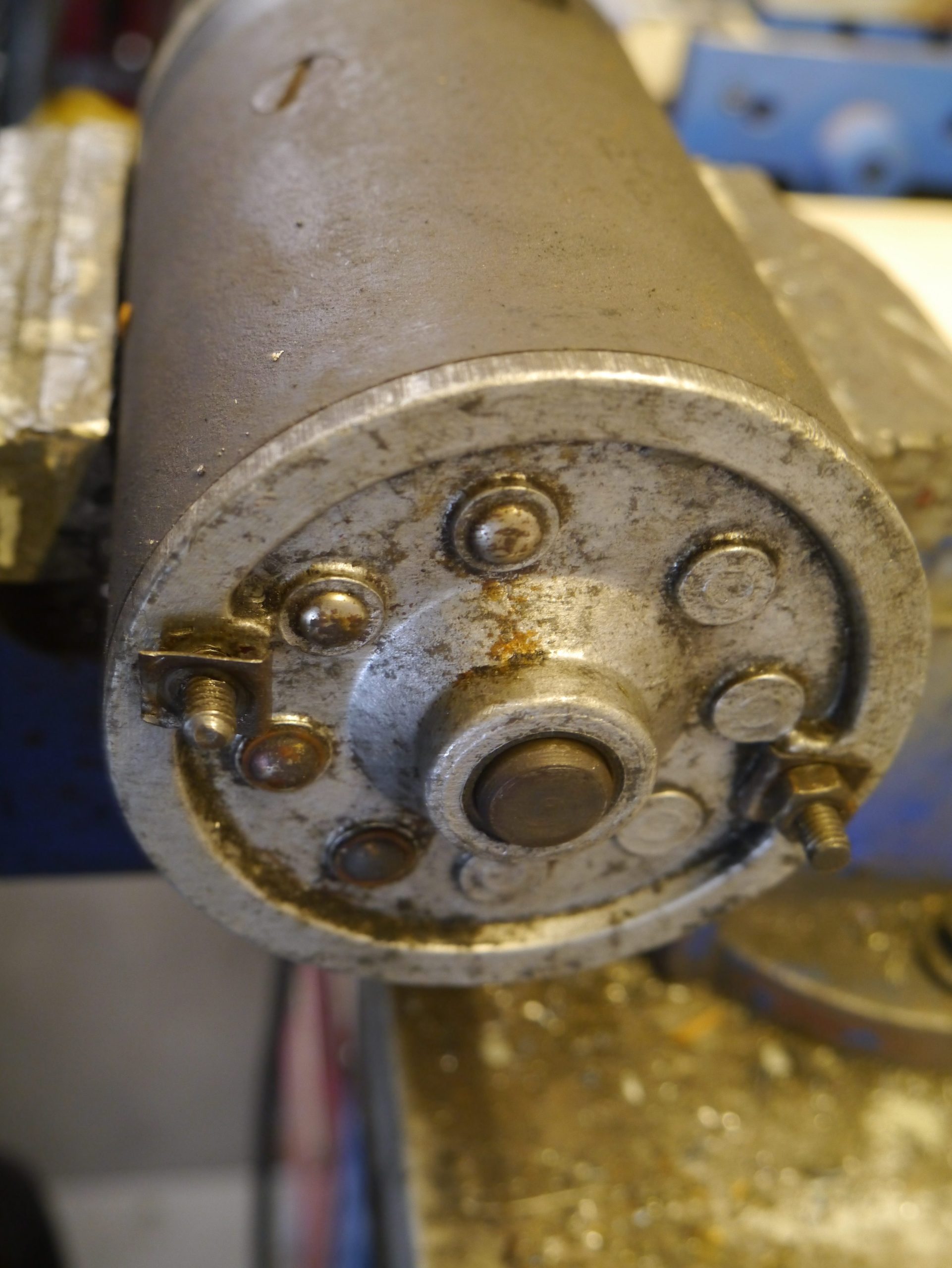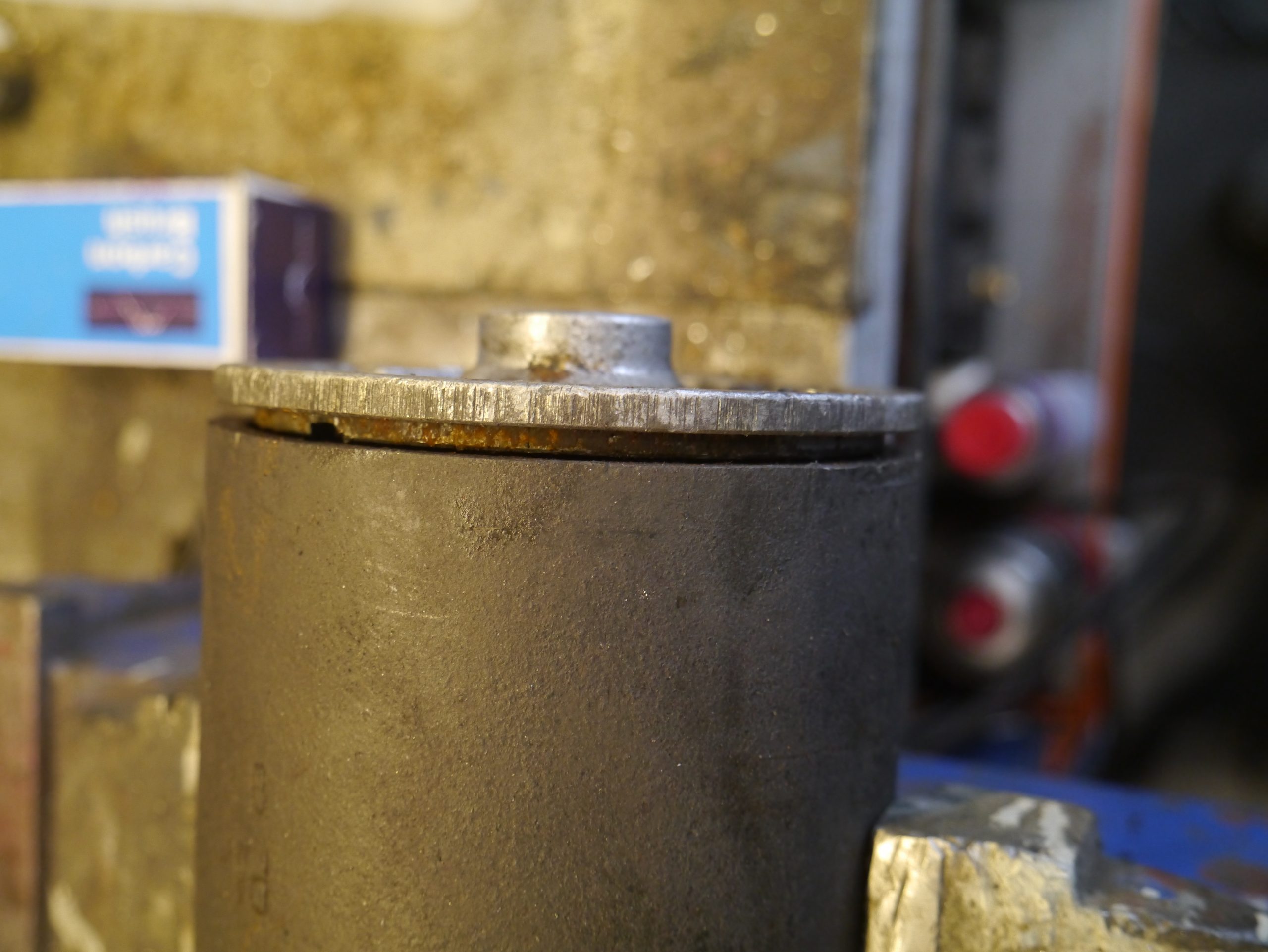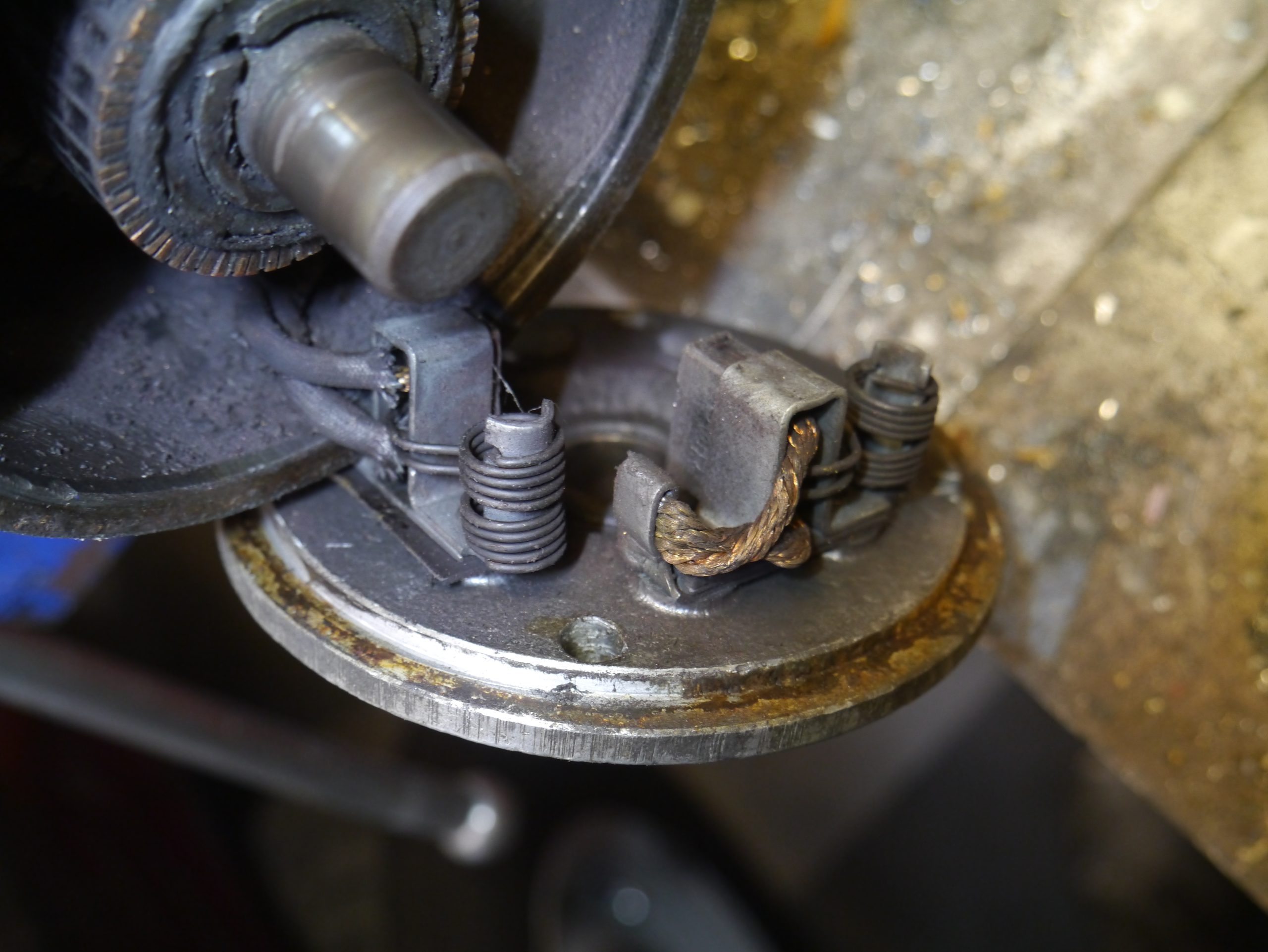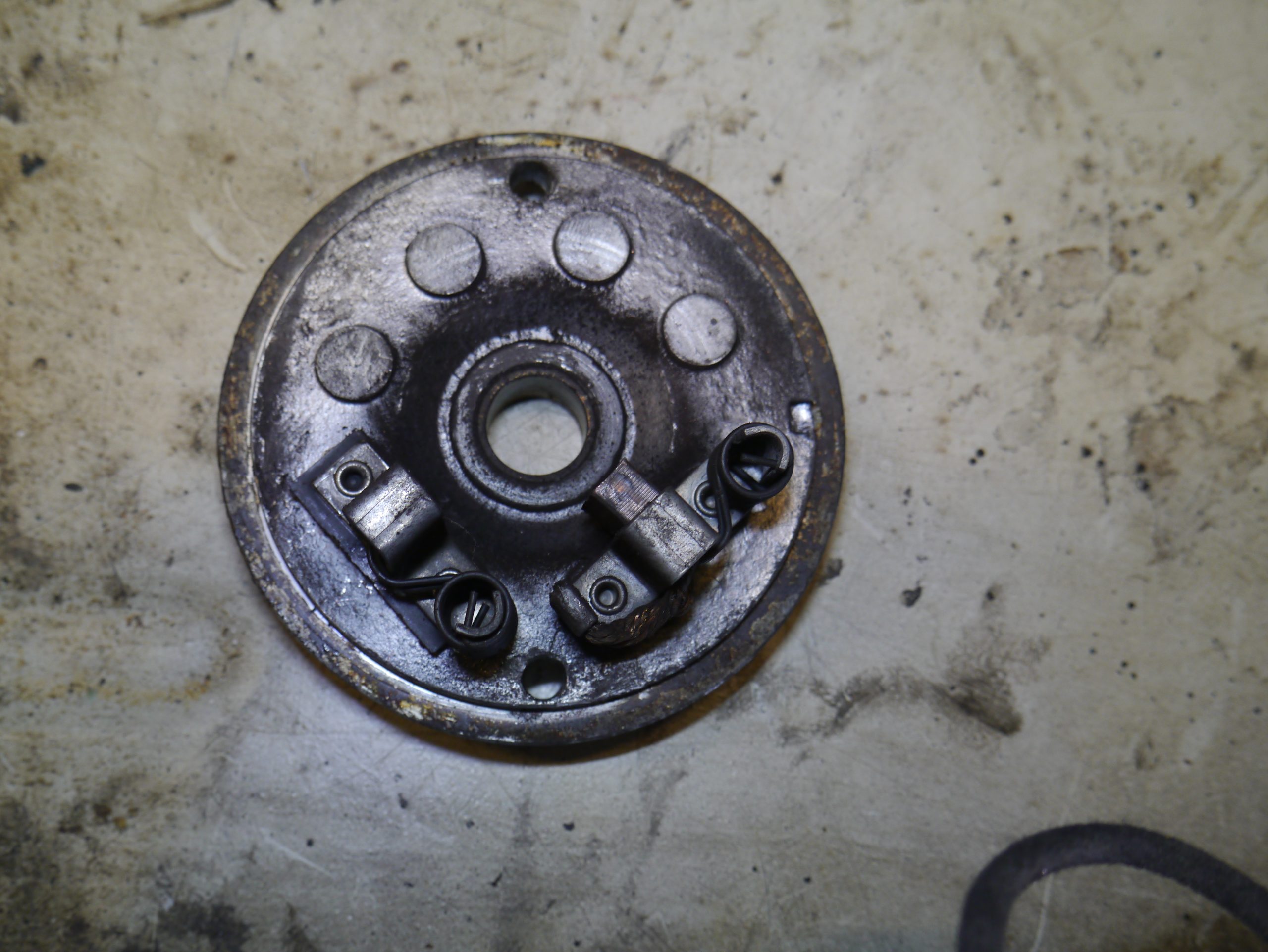 The carbon brush on the armature side (+) was the culprit, it was worn down pretty crookedly. It seems that one of the connecting wires had just a little too little space to allow the brush to move straight.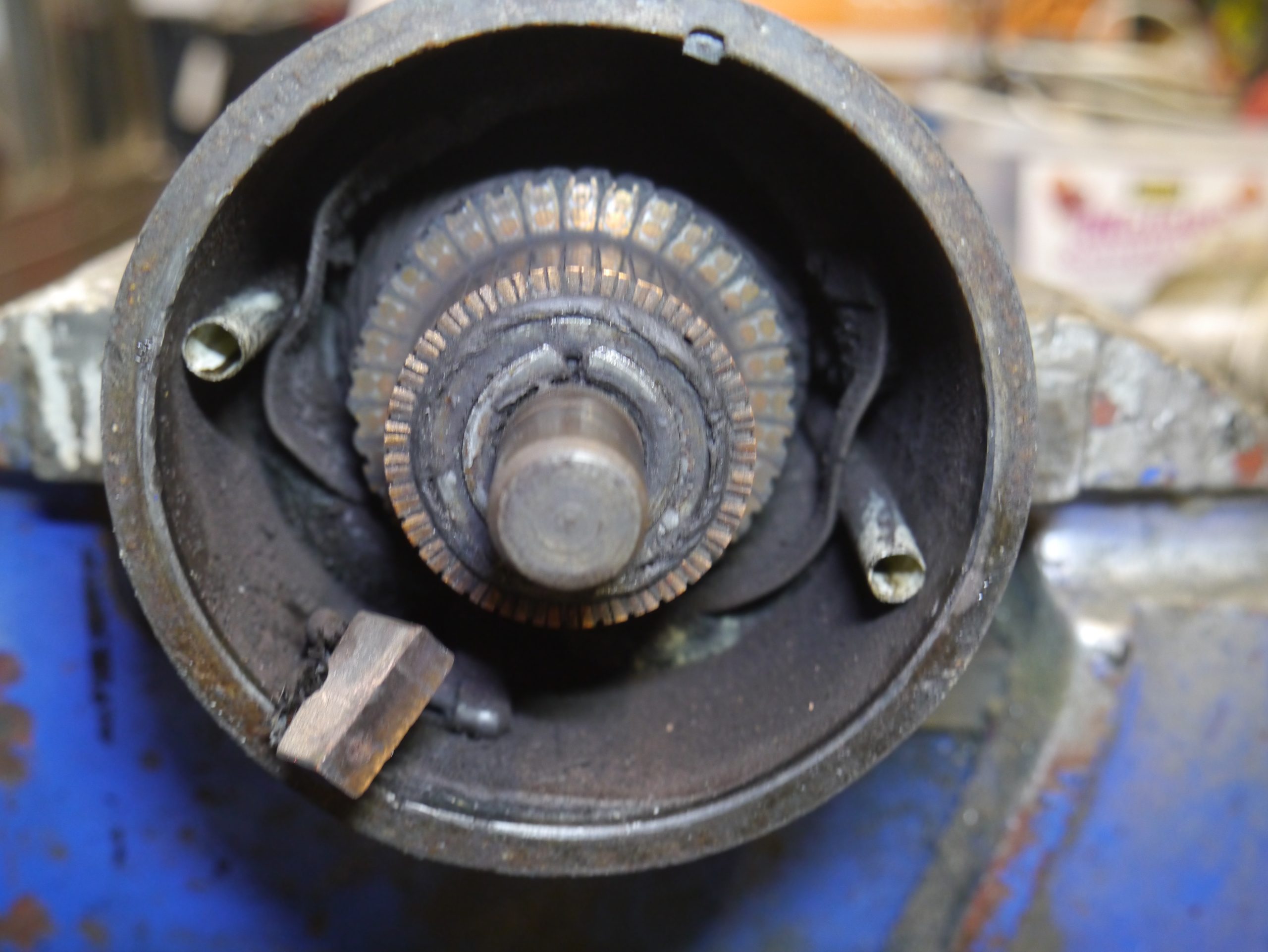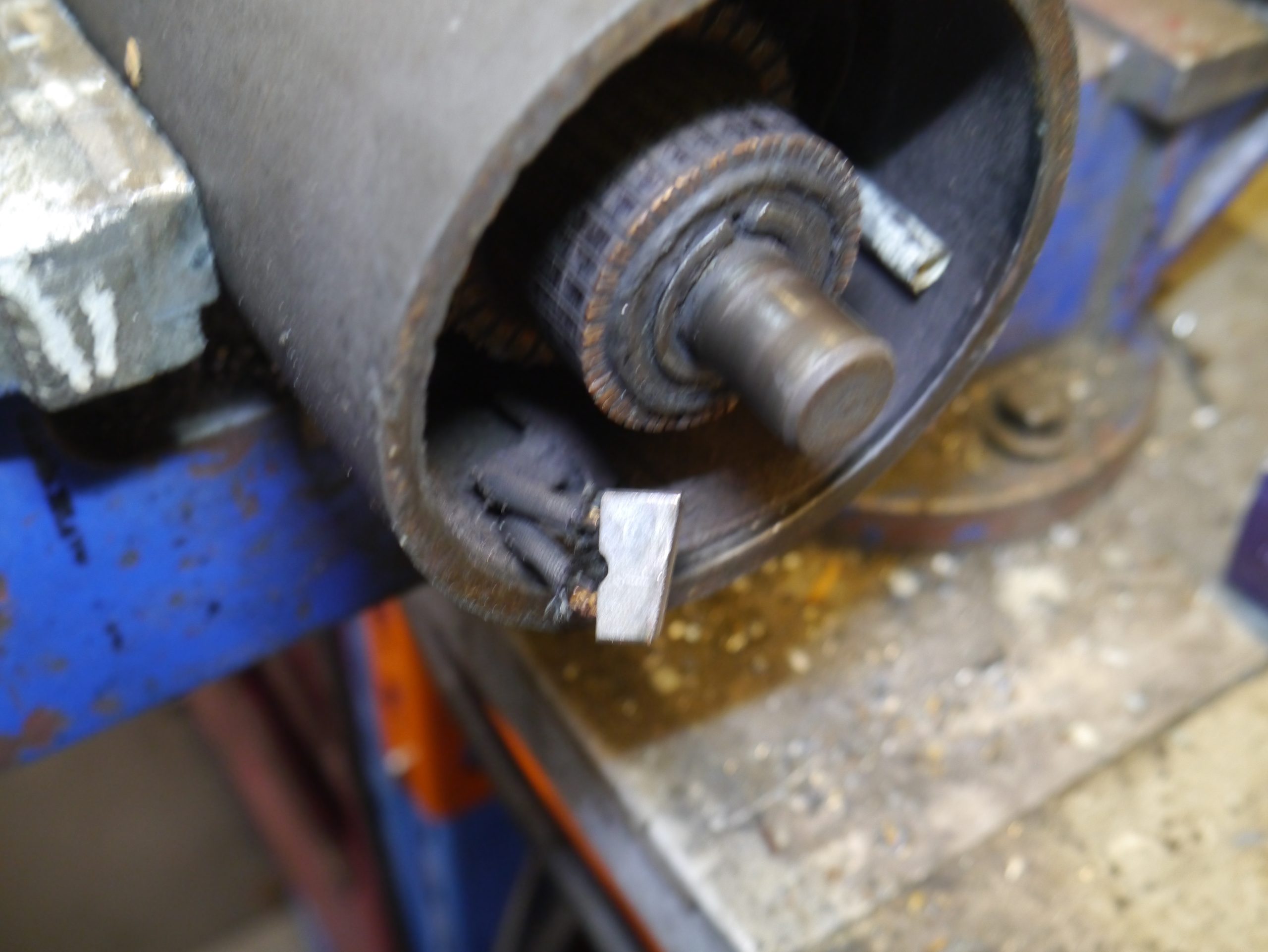 I then measured and ordered the carbon brushes.
The starter motor is otherwise in fine condition, the rotor and collector also look good.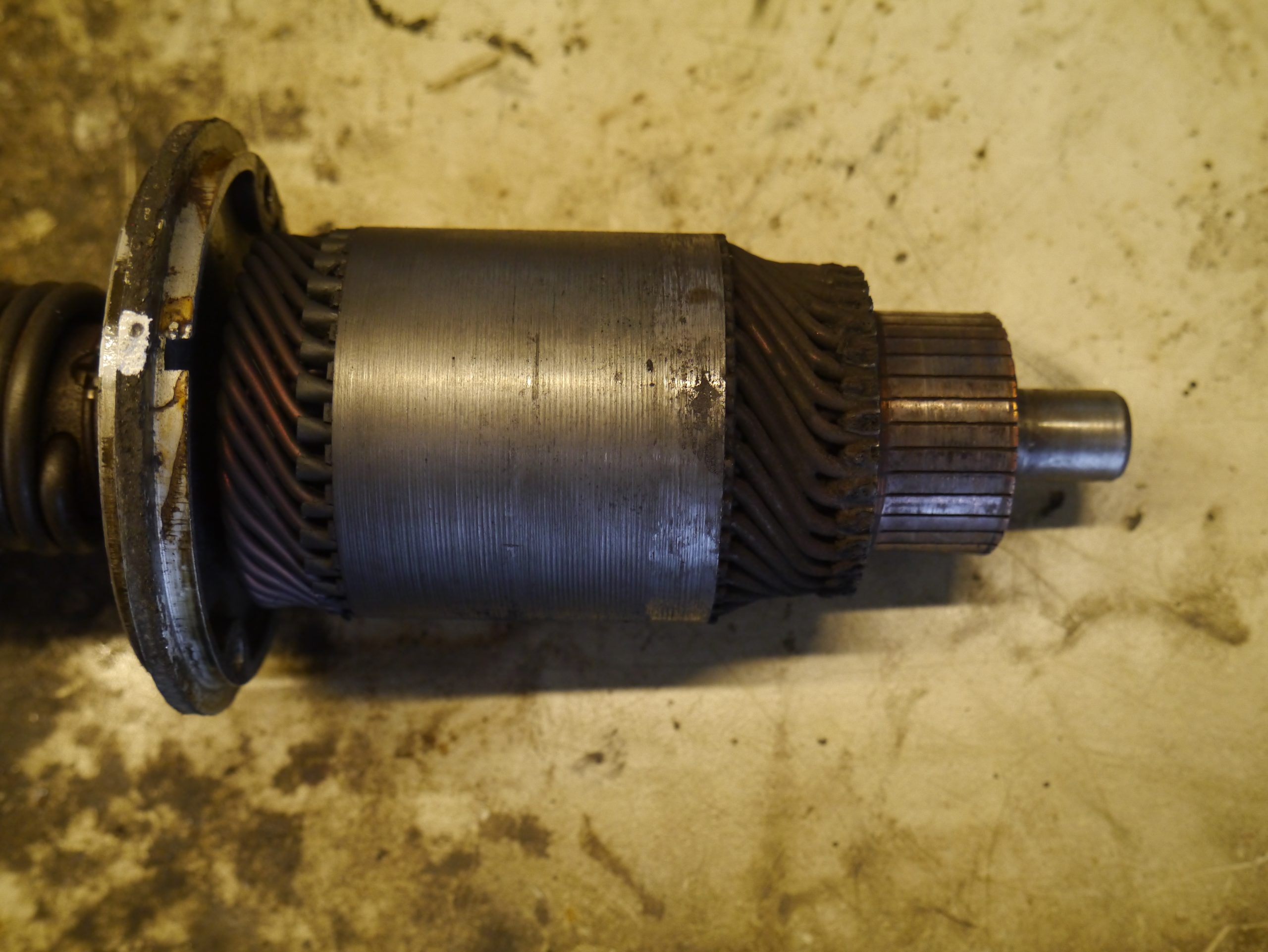 The carbon brushes are the same size (about 7×17.8 mm) , and they have the same kind of soldered wire connections.
In the end it was only necessary to replace the carbon brush on the armature side, the other carbon brush which is on the minus is barely worn.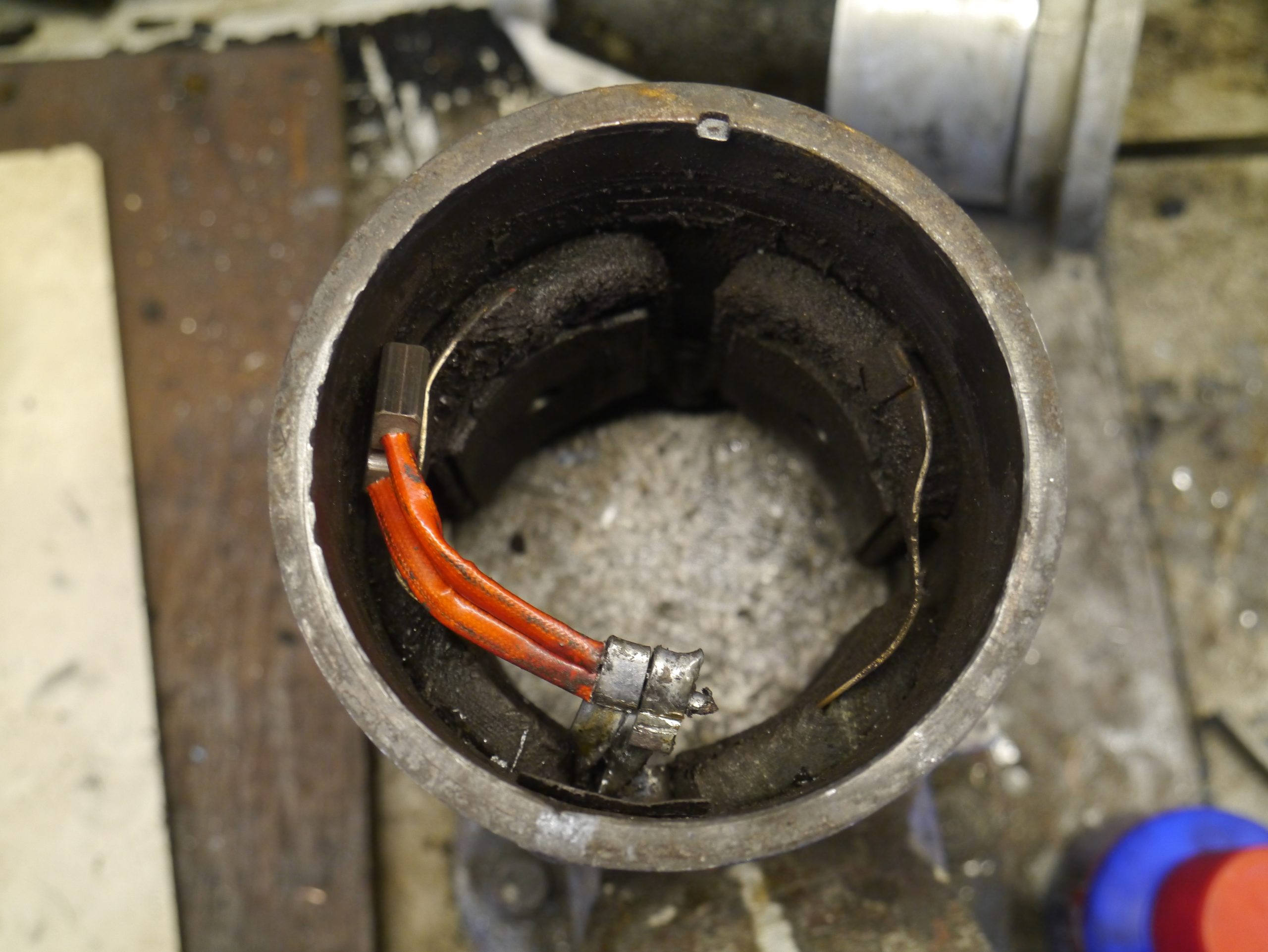 Above with the pre-soldered wires already mounted, and below AFTER soldering, after mounting the carbon brush in the carbon brush holder.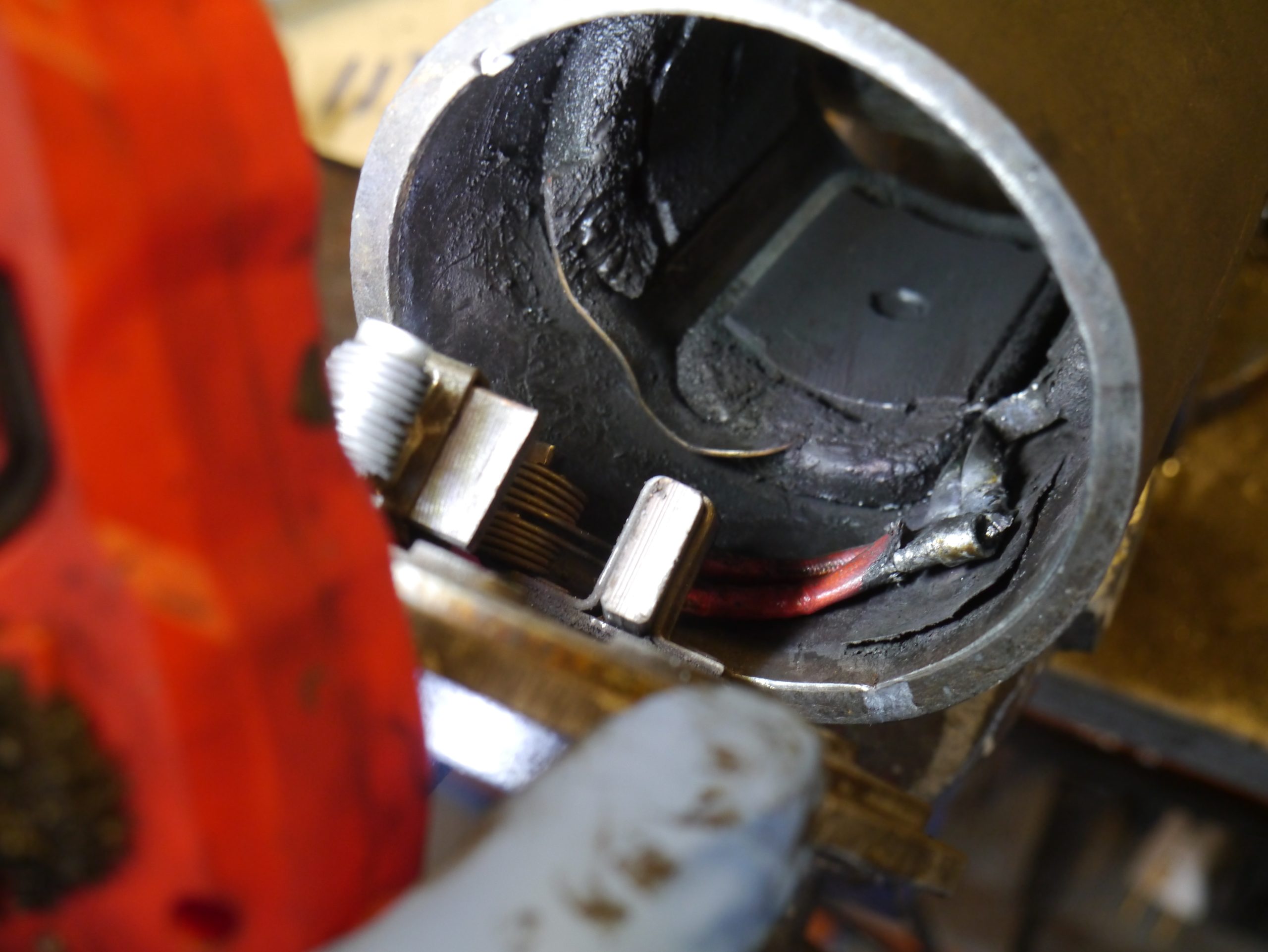 The collector of the rotor was completely flat so having it reworked in my lathe  didn't seem to make sense.
After cleaning and assembling it, I first tested everything using a small battery from my motor bike, gave everything a little grease, secured the back with the 2 locking plates and reinstalled the starter motor in the TA.
Immediately started and everything OK again!