Picked up from Daniel Q yesterday with many thanks again, also for the tea!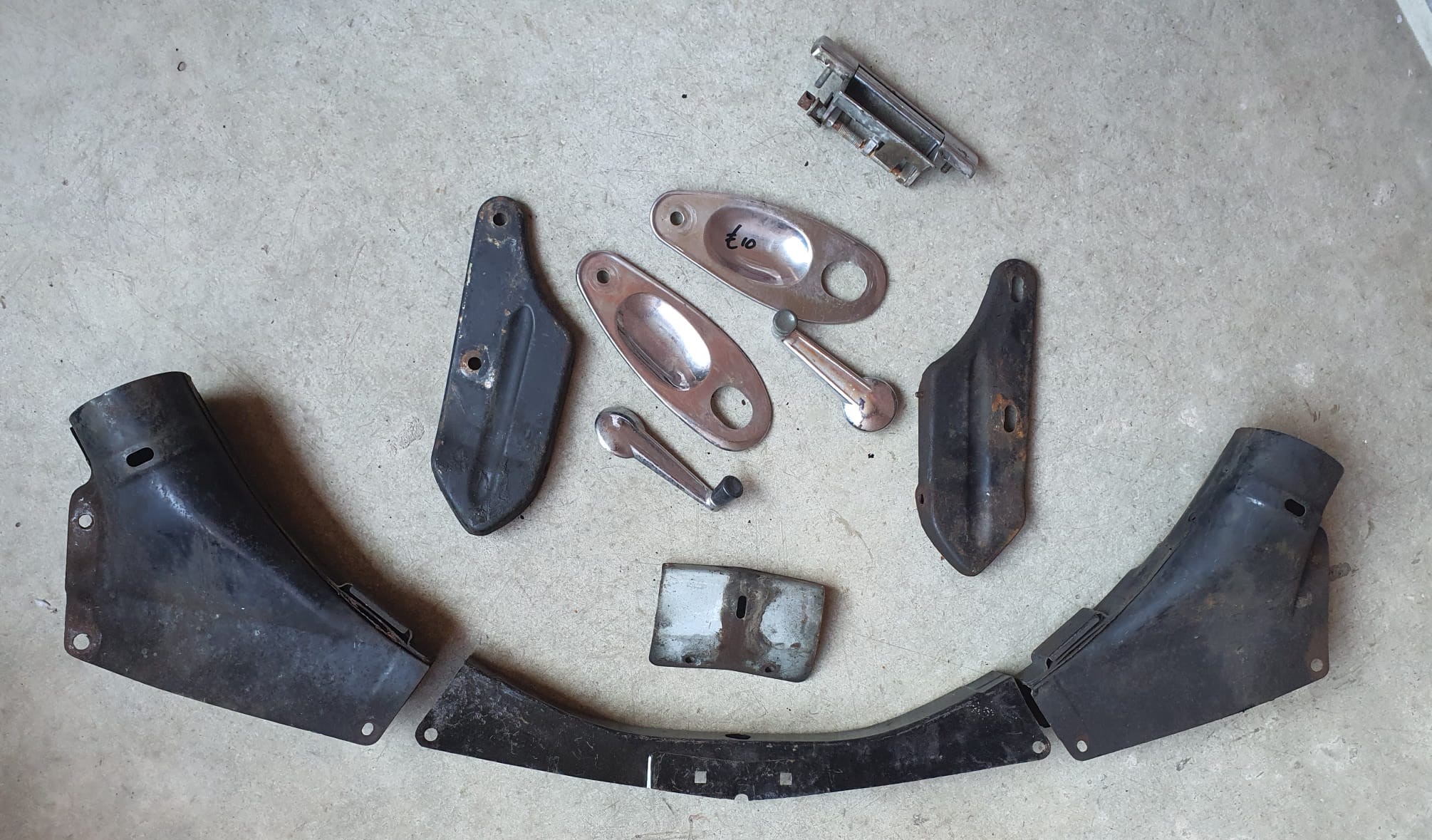 2 air hoods and spacer, connector and front bumper mounting brackets. Partly NOS, partly used and in good condition.
Replacement outside handle for the left door
2 window cranks
2 Mudflaps original rubbers for the front fenders
2 stainless steel inserts to be mounted behind the inside door handles
Various DS small parts
The license plate holder I already had as spare.  The one I took off of the car is no longer usable.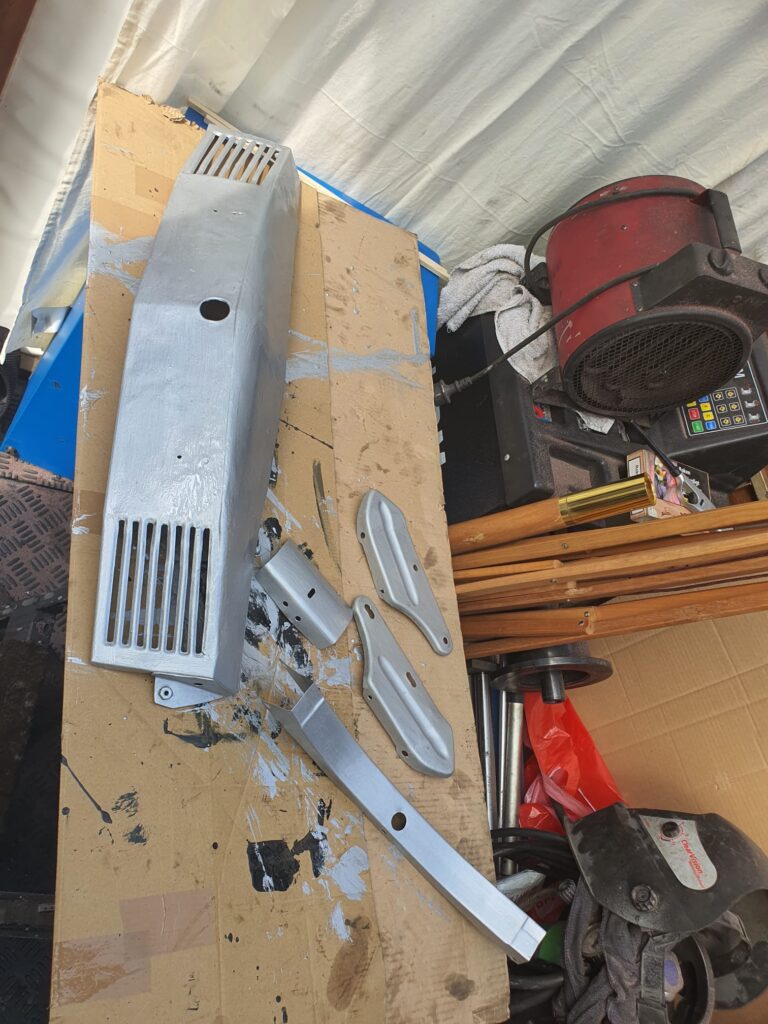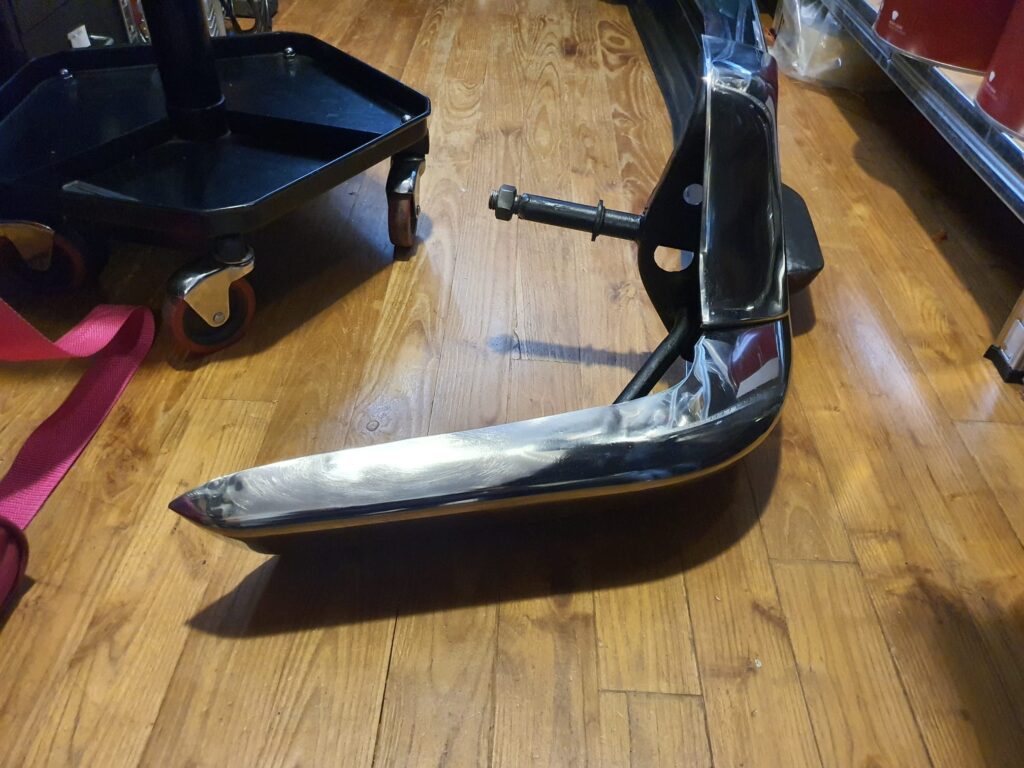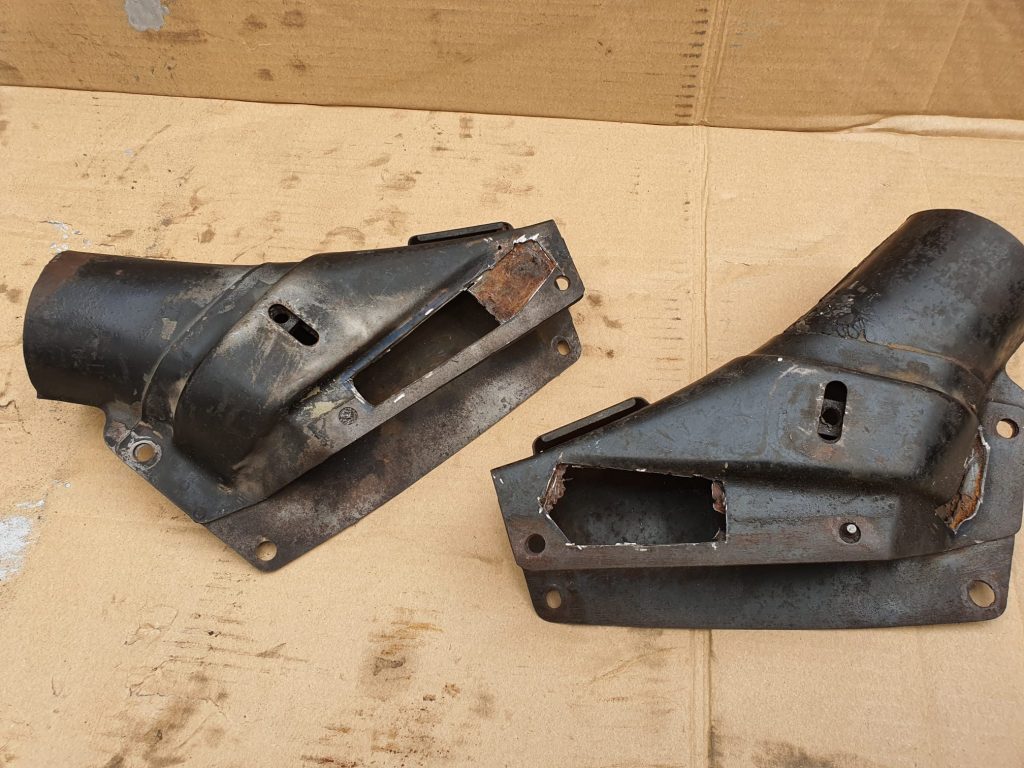 Took out bad parts of the 2nd hand air horns so new sheet metal could be welded in.  The happers were blasted and then treated with zinc spray.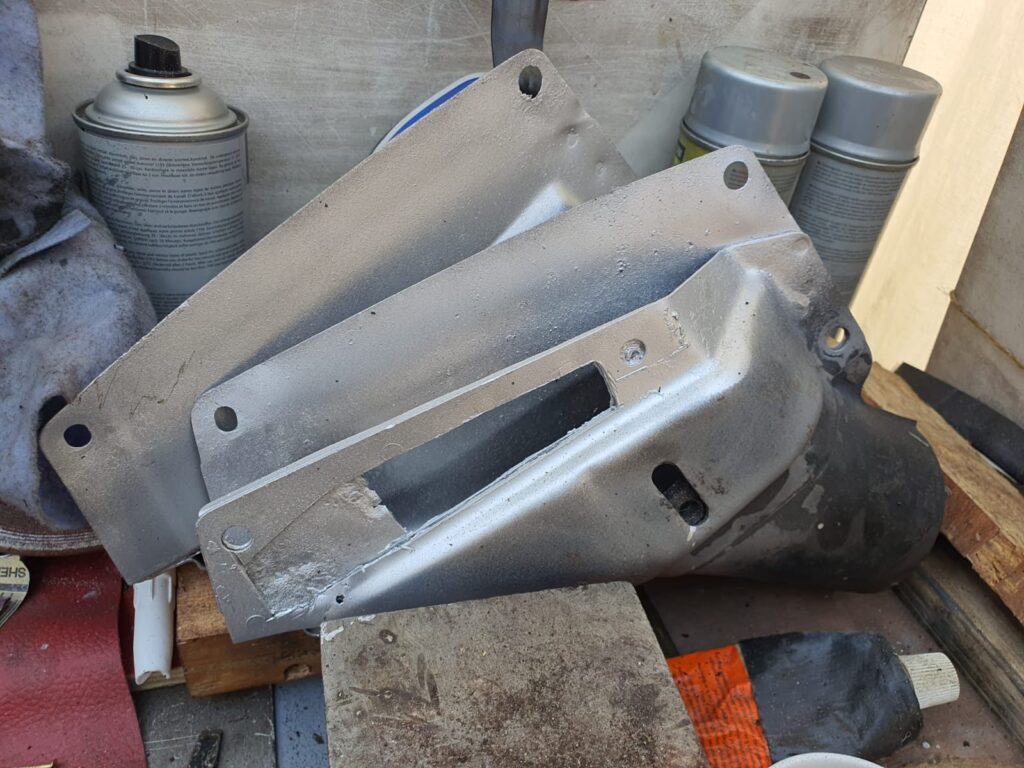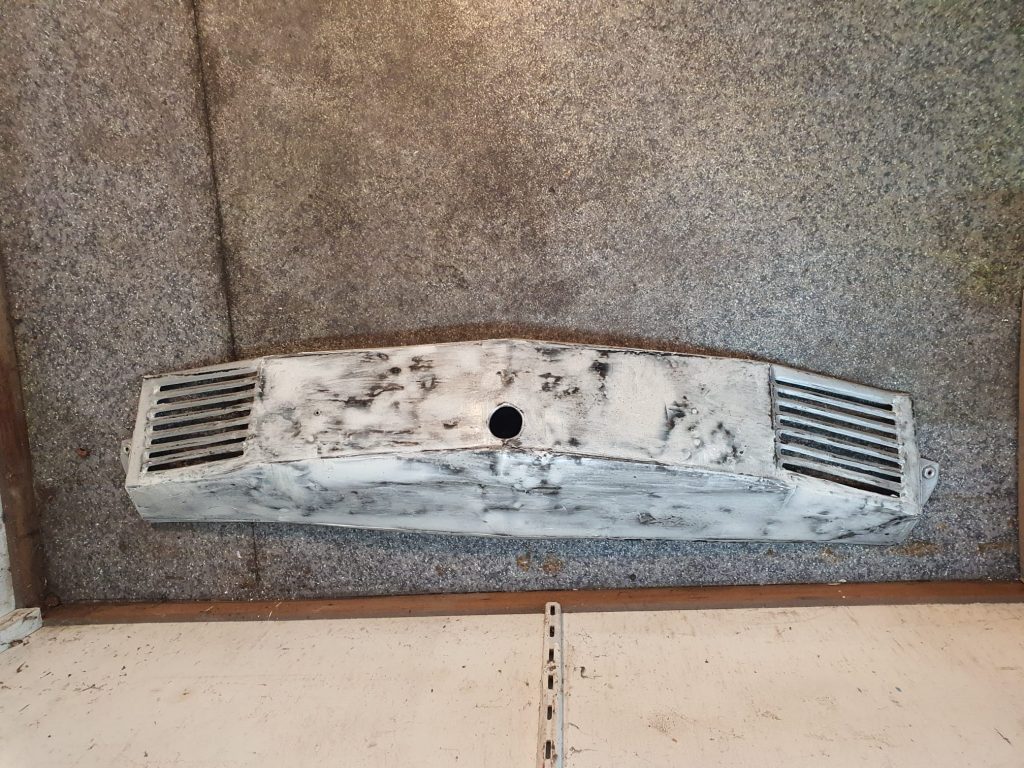 The spare license plate holder has been neatly flattened.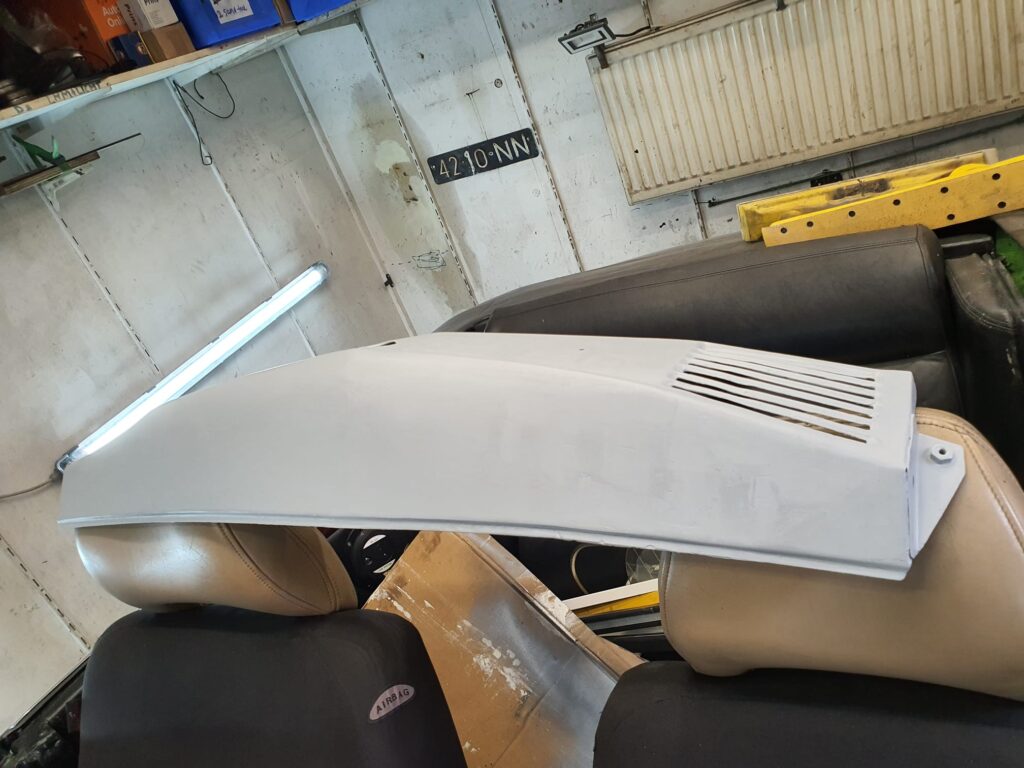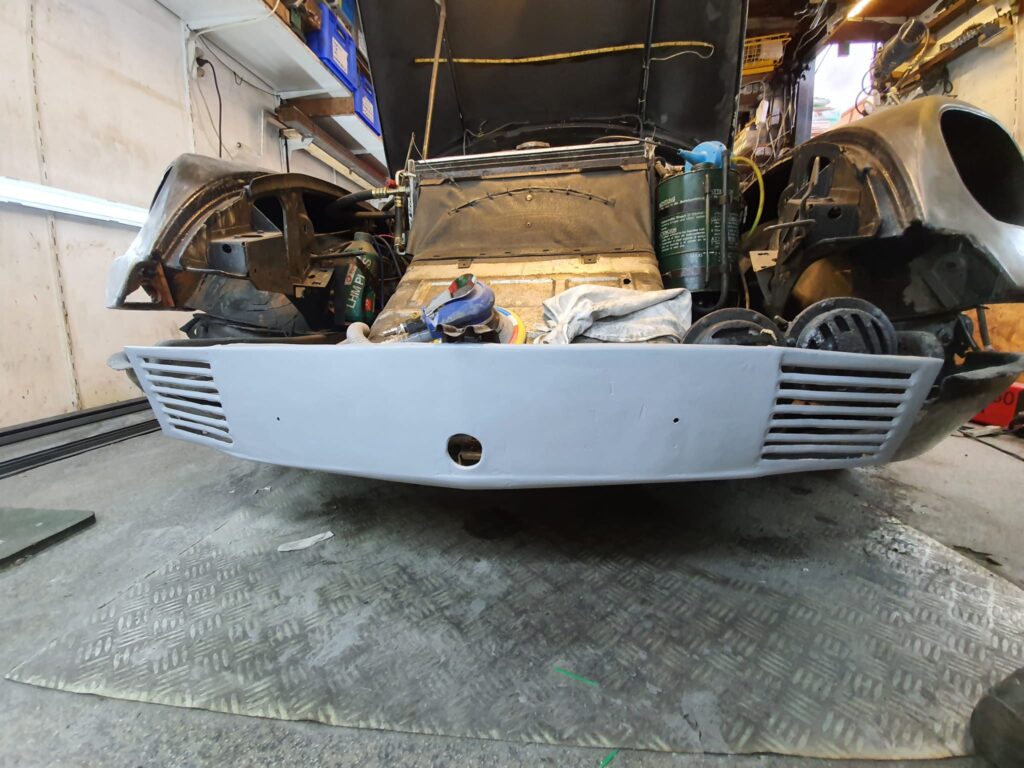 Ordered today 5-9-2021:
New suspension eye for L front screen
8 x LED 120cm fixtures at ibood with 6400 Kelvin bulbs for the side van de garage

and behind a few more existing emitters, light is everything when you are sanding and plastering!

The rail holders of the tilt front seats

Left door panel, stripped. I will probably use these panels again. The plastic replicated panels seem to be too floppy anyway, and deform too easily.
Citroën ID20 convertible 2021: The make-over part 1 – the plan