I have had my Triton junior lathe for about 10 years +, but actually I have never really done anything with it.  With the machine I have all the gears, a chuck and a set of reversing jaws for the 3-jaw chuck.
Through the USA lathe club I was able to get a CD with all the details of this lathe.  This lathe was for sale around 1935 in all kinds of versions and under all kinds of brands, especially in the USA.  The Sears and Triton brands are the best known.
Under the lathe I attached a motor with a V-belt and in front of the motor I made a forward/reverse switch.
Only recently have I used the lathe a bit and I actually like it very much.  Until now I mostly used my big lathe, but for small work the Triton junior is also very useful.
By now I do have a quick chisel changer on it, a new quick drill bit spanner and a rotating center on the right side in the fixed center, a good set of all kinds of chisels with change plates and so on.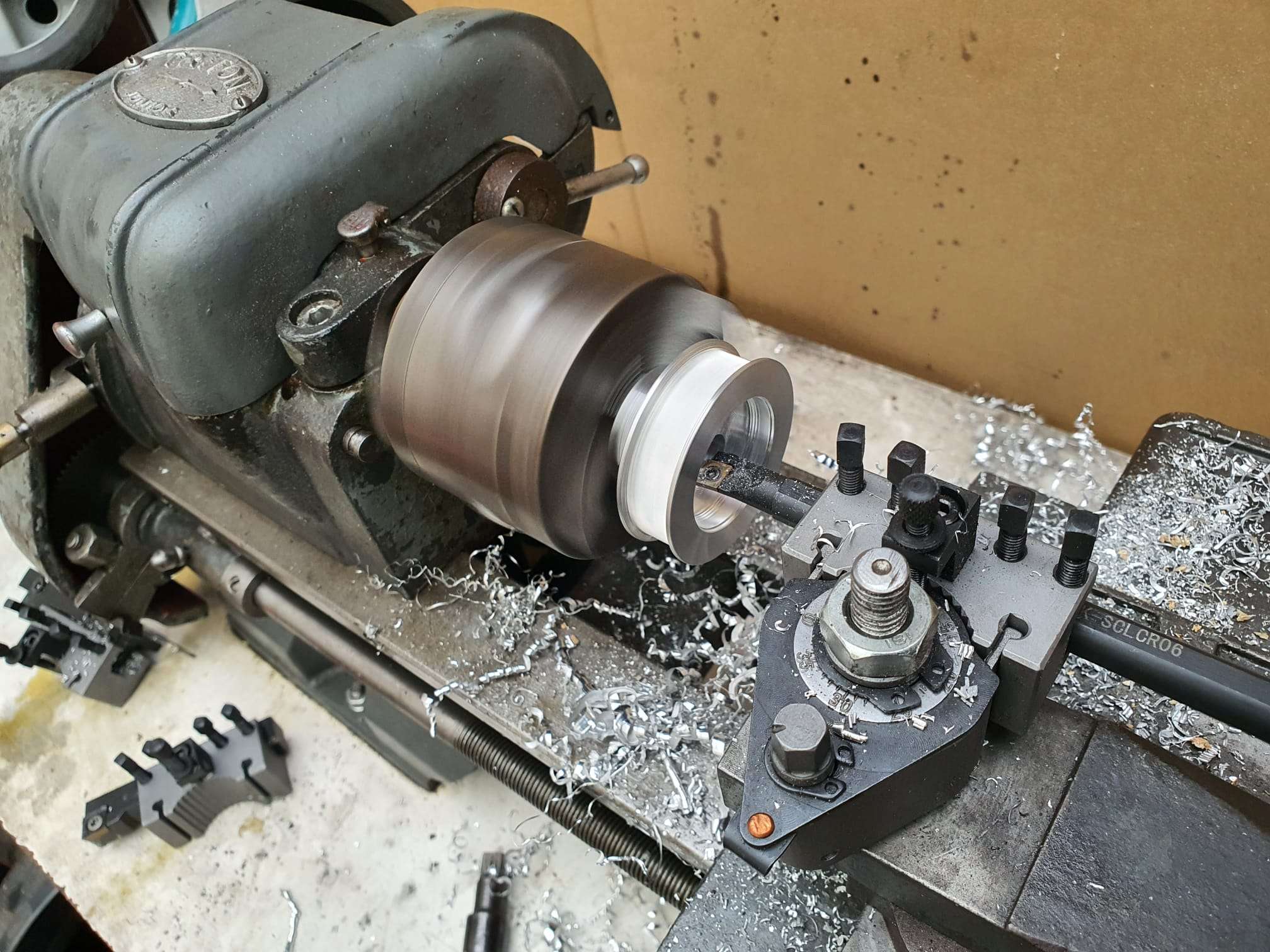 A larger 3/claw is coming, of 125mm.  That comes with a screw/chuck right away.
Some old photos I took right after the purchase in 2008: